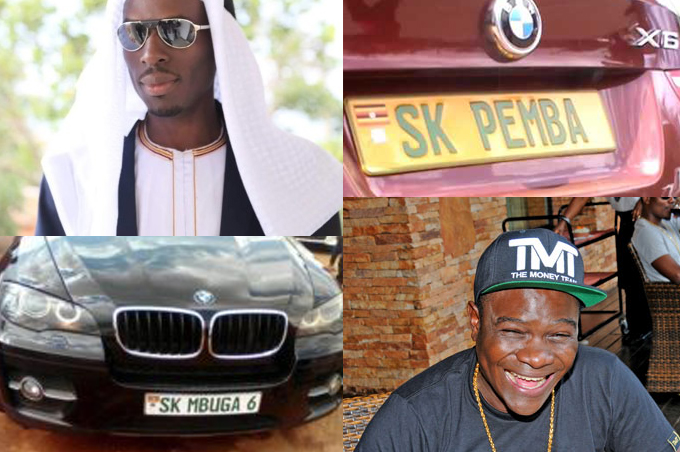 Uganda Revenue Authority has recalled 186 of vehicles for verification before this month ends.
The vehicles include some owned by socialities Jack Pemba whose personalised BMW X6 is in question and SK Mbuga's BMW X6 with the personalised plates SK MBUGA 6.
The vehicles are recalled because URA believes they didn't get proper tax assessment before they were cleared.
"The owners of the following vehicles are summoned to report to URA headquarters Nakawa and present their motor vehicles to the Assistant Commissioner Enforcement for verification by the 31st day of May  2016. Failure to do so, these vehicles will be impounded on site and the owners will be apprehended," reads a notice from URA.
Most of the other affected vehicles are recently registered ones in the UAY and UAX series.
Below is the full list.