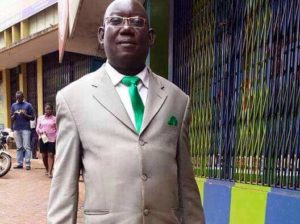 Newly-elected Member of Parliament for Rubaga South, Kato Lubwama, has today said that an MP deserves to be paid at least Shs80 million.
Speaking to journalists at parliament in the heat of the debate about when MPs are to receive their allowances for new cars and other utilities guaranteed them by the constitution, Kato Lubwama began by arguing that an MP deserves to have a car worthy of his 'honourable' title.




Then he moved on to the issue of salaries and argued that because of the big workload that an MP does, and the sundry obligations an MP has to meet back in the constituency, he needs to be paid at least Shs80 million a month.
Honourable Kato Lubwama's words, however, come at a time when MPs and the institution of parliament at large are under criticism from the public over the big amounts of money spent on maintaining them –many arguing that the number of MPs should be reduced and others arguing that their pay and allowances should be reduced.
It is also a time when many people are criticizing MPs as gluttons courtesy of the recently-dissolved 9th parliament's attempt to shield MPs' allowances from taxation.