Ugandans, some prominent, love to go to church during day but are never far off from the shrine to consult their traditional gods by night
When it emerged Speaker of Parliament Rebecca Kadaga's had visited a shrine to thank her gods for various political accomplishments it got the country talking. That she did it in the full glare of media cameras earned her as much praise as it did ridicule—those in the pro camp praising her boldness in openly associating with her alternative faith.
Those against argued if one named Rebecca should be assumed to be a Christian then Rt Hon Kadaga had no business fellowshipping in a shrine. It didn't help, as one Facebook blogger pointed out, that the Speaker convenes a National Prayer Breakfast every often. But Kadaga is only the latest addition to the list of prominent people that just can't help but double deal in faith.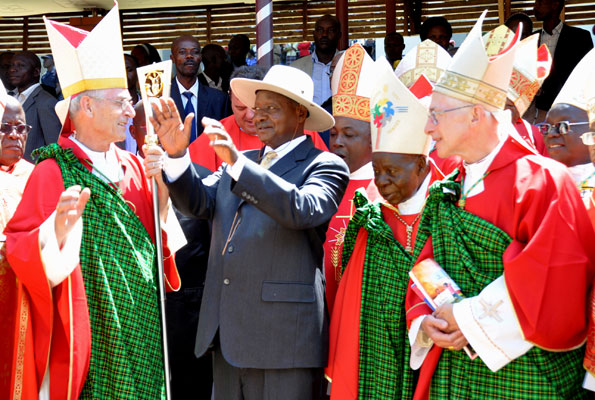 President Museveni
If this list was a football team, the long-serving head of state would be an obvious choice for captain. He has stood at a church pulpit to give credit to the leaders of indigenous religion, saying the rituals they performed for his guerillas during the Bush War helped him capture power. During election seasons, he has openly sought the blessings of both church and traditional religious leaders and has morally and financially supported both churches and traditional religious organisations, donating cash and other goodies to both camps.  But the highlight of President Museveni's double subscription should be that  day during the 2011 presidential campaigns when one moment he was at the national gathering of traditional healers at Namboole receiving their blessings, and a couple of hours later he was at All Saints Cathedral Nakasero receiving blessings from Archbishop Henry Luke Orombi.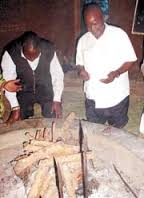 Prof. Gilbert Bukenya
Former Vice President Prof. Gilbert Bukenya has over the years not been shy to present himself as a man that keeps his options open—with the politics and with religion.
In December 2004, he was caught on camera visiting a shrine in Masaka, never mind that he would be seen partaking of Holy Communion at Rubaga Cathedral on Sundays. A devout Catholic, Prof. Bukenya stated  his visit had only been to show respect for other people's religious beliefs, having been invited there by a Masaka local leader.
MP Evelyn Anite
In October 2013, with her sights on the Koboko District Woman MP slot, then Northern Ugandan Youth MP was shown across different media platforms visiting her tribe's traditional spiritual sites in search of blessings to win the 2016 general elections. Accompanied by the Eastern Uganda Youth MP Peter Ogwang, Anite camped a whole weekend at Liru Mountain in Koboko seeking blessings from her Kakwa ancestors, and the oracle of the mountain took her through the different requisite rituals.
"Dear ancestors, here is your daughter Evelyn Anite. She has come to our ancestry home to seek blessings as she prepares for the 2016 general elections where she wants to represent the people of Koboko. Let your blessings be upon her," the oracle reportedly prayed.
Many who knew Anite to be a professing Christian were taken aback.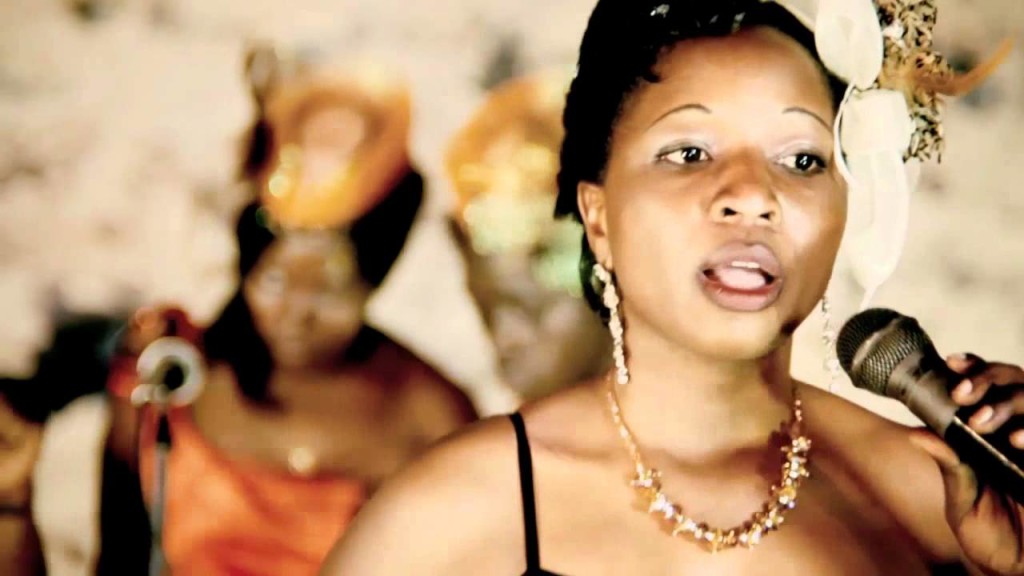 Maggie Kayima 'Nabbi Omukazi'
The once fast-rising singer hit celebrity status clad in the full armour of an evangelising Born-again Christian–in fact she initially took her place in the sun as a fully-fledged gospel singer. That she was a member of then trending Pastor Augustine 'Abizaayo' Yiga's church only added weight to her credentials as a fervent Christian.
Come her falling out with Pastor Yiga, as the controversial preacher became more and more embattled, and last year Nabbi Omukazi was publicly exposed as a spiritual double-dealer. The ABC TV team that surreptitiously trails people doing dubious things to air them trailed Kayima and showed her visiting a shrine, allegedly to cast a spell on Pastor Yiga, have her music soar and get her business deals succeeding. The singer was shown being given a basin with some liquid and taking off all her clothes for 'cleansing' while chanting some words. She would later claim she did everything that was captured on TV under gunpoint from Pastor Yiga's mercenaries, but that's a story for another day.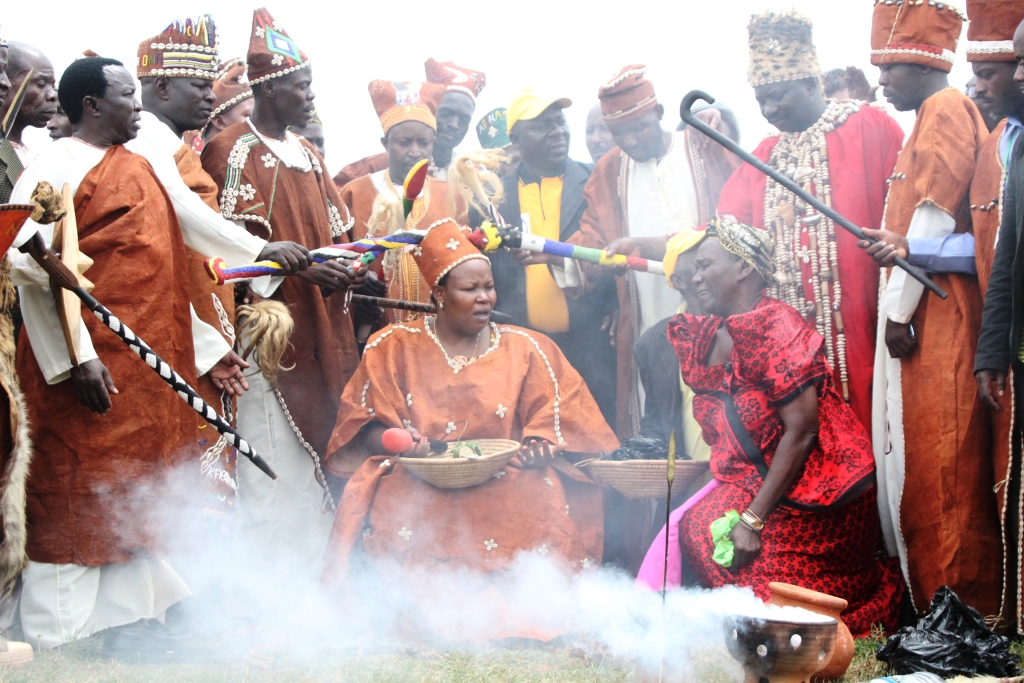 'Maama Fina' Sophia Namutebi
The head of the traditional leaders association of Uganda might on first sight seem an odd inclusion here. But over the years she has indeed shown herself to have one leg (or even one leg and a half) in traditional African religion, while the other leg stands in Christianity or Islam –the two officially-recognised religions between which she had oscillated over the years.
Today Maama Fiina unequivocally professes Islam, having officially converted to the faith late last year ahead of her marriage to longtime lover Major Sulaiman Kiggundu at Kibuli Mosque. But she retains her position as the leader of the traditional healers' association, which only means that she also still observes her traditional Ganda spiritual practices. Also, before she officially converted to Islam last year, Mama Fiina long insisted on her membership of the Catholic Church even as she headed the traditional healers' fraternity.