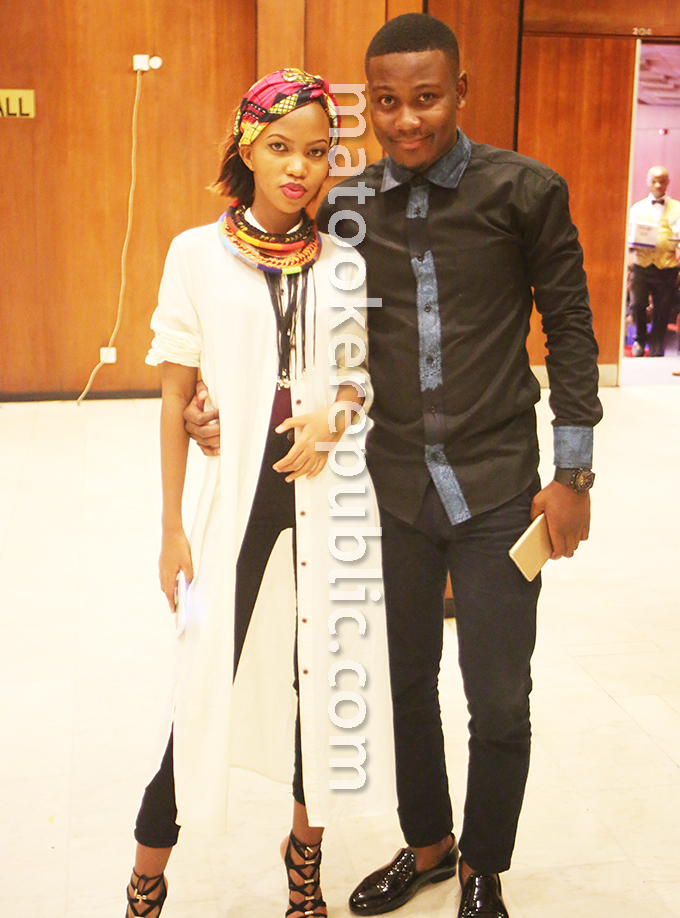 Sheila Gashumba has been linked to several socialites, but she had never made a public appearance with any of them. May be some pics here and there, but appearing publicly holding hands and getting cozy? No!
However, last week, Sheila showed up with a dude at DSTv's Africa Day do, who many tabloids have since failed to identify. Sheila was holding on to this particular dude like her life depended on him and the dude seemed to enjoy each and every moment.
We have reliably established that Sheila's dude for that do, is called Gilbert Ufulu Kamaliza and is a cousin to tycoon Jack Pemba.
As a matter of fact, Gilbert is the Director of Finance at Pemba Sports Africa; which kinda points at why Sheila was holding on to him like she had been glued to him.
Although Sheila denied having anything going with Gilbert, sources told us she has been hanging with the same dude several times. May be now that she is 20, her dad Frank Gashumba can allow her to add boyfriends to her list of possessions.