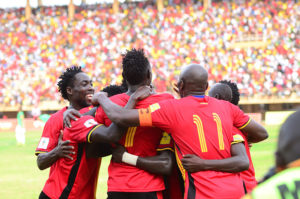 Following the Cranes' 2-1 victory over Botswana away in Francistown earlier this evening, many Ugandans have been left confused as to where exactly the national team now stands regarding qualification for AFCON 2017. Many are reckoning that a Cranes victory over Comoros at Namboole on September 3 will suffice, while others argue that it all depends on how Burkina Faso perform against Comoros tomorrow. And yet others reckon that even if Cranes beat Comoros they will still have to mind the results of other groups to know their fate.




Now, Matooke Republic is proud to inform you that a win against Comoros on September 3 is all the Uganda Cranes need to qualify for AFCON 2017, no matter how Burkina Faso and all other teams perform in their remaining one or two matches.
This is exactly why Uganda Cranes will qualify if they beat Comoros at Namboole on September 3:
Possibility A: Winning the group.
This will happen if Burkina Faso fail to win both their remaining group games (one tomorrow, Sunday June 5, and the other on September 3). This is because by beating Comoros, Uganda will have amassed 13 points, while Burkina Faso will have failed to match that tally, as anything less than two wins will mean Burkina Faso adds less than six points to the seven it already has.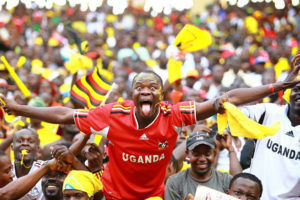 Possibility B: Qualifying as one of two best runners-up
This will apply in case Burkina Faso wins both its remaining games and tops Group D with 13 points (which is most likely to happen). Then Uganda, also with 13 points after beating Comoros, will have to look at one of the two slots available to the two best runners-up of all the eleven groups.
The good news is that Uganda will automatically get one of those two places. Here is why:
Coming into the ongoing second-last round of fixtures, Uganda was competing for one of the two best runner-up slots with four other teams: Tunisia, Benin, Central African Republic and Mauritania.
However, Mauritania already lost its game against Cameroon, meaning it won't be able to catch Uganda's 13 points if the Cranes beat Comoros. That leaves only Tunisia, Central African Republic and Benin in contention.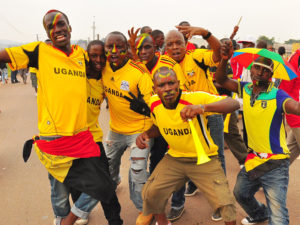 But Tunisia, though it won its game 3-0 to get to 10 points, will in its final game play Liberia, who will come into the game with either 9, 10 or 12 points depending on how it performs tomorrow. That means that whatever the result between Tunisia and Liberia, one of the teams will qualify as group winner, while the runner-up will have a points tally less than Uganda's 13.
For Central African Republic, its remaining games are against Angola and DR Congo, which means that most likely won't both win. But if Central African Republic wins both games, the country will then go top of its group, relegating DR Congo to second place with less points than Uganda (if DR Congo loses to Central African Republic, the maximum number of points possible for it will be 12).
That leaves Benin, with eight points and two games to go, as the only team that can emerge runner-up with a better points tally than Uganda.
And that means Uganda only needs to beat Comoros to finish among the two runners-up with the highest points tally this campaign.