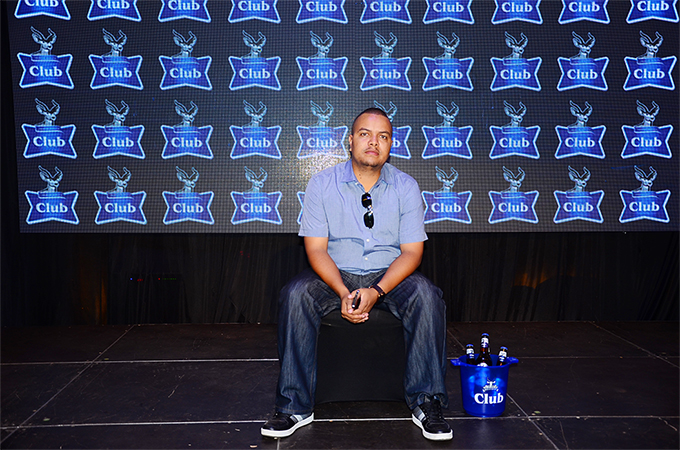 Samuel Hooper is the Mainstream Category
Manager, Nile Breweries Ltd
When did you join the employed ranks?
I joined NBL in 2010.
What was your position, how much were you earning?
I joined as the sponsorships and alliance manager and I was tasked with developing exciting consumer experiences at our events and bringing our brands to life through them.




When/how did you start rising through the ranks?
I started off by executing events like Sean Kingston Live in Kampala, consolidating the Nile Gold Jazz Safari sponsorship and developing an experiential around it. I was also in charge of events like Castle Lite Friday NiteLites, Redds Miss Uganda and Castle Milk Stout Night under the stars to mention but a few. About a year later, I transitioned into Brand manager for premium brands which included Nile Gold, Redds, Castle Lite and Castle Milk Stout. I held this position simultaneously with my sponsorships role since most of these brand activities were either events or sponsorships.
In 2013 I moved on to the Club Brand Manager role, which at the time was the second biggest mainstream beer in the country. It has since grown to the biggest mainstream beer. In 2014 I became Mainstream Category Manager, which added Nile Special to my already existing Club duties.
What have been the greatest challenges you've encountered in your career?
It's hard to say. I am privileged to work for a company, a boss and a team that encourages creativity, new ideas and with a robust system through which our brands are managed. Outside of that, my challenge has been with service providers, infrastructure and capability in the country. So many great ideas can't be executed properly and within budget because of this.
.
What are your future career plans?
Post formal employment, I would love to be a farmer and enjoy a quality life.
Whom do you look up to in the career world?
It's hard to narrow it down to one individual. Both my MD and Marketing
Director are exceptional leaders. Many people can be good managers, but a good leader will motivate you to be the best you can, support you when they can and kick your back side when they must. This then makes one respect them rather than fear them.
What motivates you in your work?
I love to see the effect of my work. What change has come about because of what I have done? Being recognised or rewarded for my work is also important to me.
What books do you read?
I don't read as much as I would love to, but I watch a lot of Discovery and Natgeo. Those are my kind of TV channels.
Tell us about yourself?
I am a down to earth individual who loves life. I am very hands on – sometimes a little too hands on. I'm told I have a bit of OCD (Obsessive Compulsive Disorder), which I don't think is particularly a bad thing. I love all things technology, but really value the old stuff like classic cars, old architecture and Christian values.