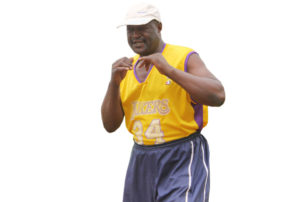 Former national boxing team coach and middle weight champion Dick Katende has passed on this morning at his home in Naguru Katale.
The cause of his death remains unknown.
However, Hassan Khalil who was a teammate of the deceased in the Kampala Boxing club reported that 'Katende could have slipped and tripped while returning from a short call late in the night, "he might have hit his head on the ground and bled profusely," Hassan said.
Katende's wife
told mourners that she was watching TV with her husband last night, when he went out for a short call; "he took a bit long so I decided to go and check what had happened; I found him lying in a pool of blood,'' she narrated.
Police took the late Katende's body to Mulago hospital for postmortem. Burial
arrangements are yet to be communicated.