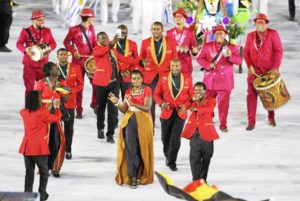 Uganda's 2016 Olympics expedition ended in familiar territory yet again, with little reward on the track and a dash of controversy off it. As is usually the case, allowances had something to do with that, writes Paul Jjemba.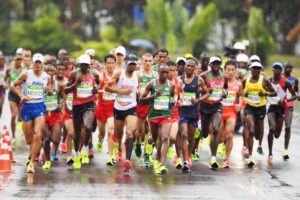 Uganda's team to the 2016 Rio Olympics returned home on Wednesday a story of abject failure, having not won a single medal in any of the disciplines our athletes competed. It was one of Uganda's worst performances at the games despite the fact that we sent our biggest team ever. There was, however, another story of note, made off the field, and unsurprisingly, it had to do with allowances.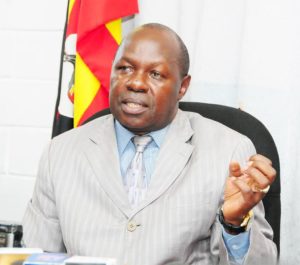 Matooke Republic
has learnt that Sports State Minister Charles Bakkabulindi earned five times more in allowances than any of the athletes on the team to Brazil, pocketing $500 compared to the $100 that athletes and other delegation members were paid per day. The minister's allowance was the highest of all those that travelled on the government's account, the chef de mission for Team Uganda Ambrose Tashobya confirmed to this newspaper in an interview on Tuesday.
Team head explains disparity
He argued, however, that there was nothing odd about the disparity in allowances, explaining that there was no provision for the minister to sleep in the Olympic village, unlike the athletes, their coaches, other staff and some members of Uganda's delegation. It is for this reason, Tashobya said, the minister had to be facilitated differently. Hon. Bakkabulindi arrived in Rio with the team but left shortly after the games had begun.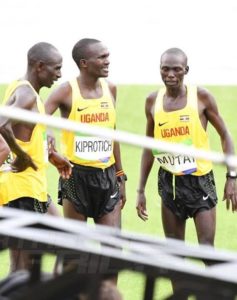 "For anyone who is accommodated and fed the rate is [normally] $72, save for the minister and the chairman of National Council of Sports who were given allowances to accommodate themselves," he explained, adding that a minister gets about $620 and a minister of state $500 per day. The Education minister Janet Museveni did not travel, although her name had initially been included on the official list of Uganda's delegation.
Tashobya indicated the next highest allowances–$360 per day–were given to a senior official in the Ministry of Education and Sports; Commissioner Lamex Apitta Omara, and National Council of Sports chairman Bosco Onyik—who travelled for the closing ceremony. Some of the other senior officials who were in Rio at different times as the Olympics games raged were the National Olympic Committee's Donald Rukare and William Blick. Asked if he felt the $100 allowance given to athletes was sufficient, the Team Uganda head suggested it was even more than what the government normally provides for those travelling abroad on trips whose expenses are catered for. Teams competing at the Olympics games have the option of using the host nation's Olympic village for accommodation and meals.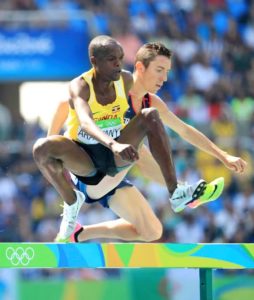 "The standard rate according to public service once you are accommodated and fed, for example those who are in the camp are supposed to get $72. But the President directed for it to be topped up the last time we were going to Glasgow [for the 2014 Commonwealth Games]," he said, adding, "I think the $100 is not the problem. What matter is what comes one, or two or three years before the games. Even if you gave these athletes $10,000 on the eve of the games, they won't win you a medal. But if they get $5,000 or $10,000 a year to the games they can prepare better. So the focus should not be on allowances"
How Jack Pemba became part of Team Uganda
One sight that was hard to miss for anyone following Team Uganda in Rio was Tanzanian philanthropist Jack Pemba marching with the Ugandan delegation at the Olympics opening ceremony. When tasked to explain Pemba's presence not just on the entourage out in the arena, Tashobya said, "Being a foreigner doesn't mean that the delegation of Uganda is for Ugandans. If you watched the opening ceremony you will remember we had two mzungus. We had Veronica our physiotherapist and the other was one of the technical officials. It's not unique that you can have a foreigner on the team".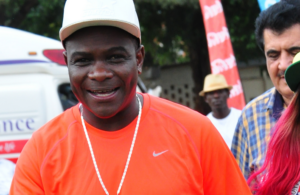 He added: "As long as you have accredited people as part of Team Uganda they can march. What is most important is that we accredited him. We had approached him because we wanted to do a partnership with him and one of the things we did to get him interested was that [including him on the team to Rio]". Tashobya clarified however that Pemba took care of his bills for his three-day stay in Brazil and all the Ugandan delegation wanted was to give him an opportunity to get closer with a view to providing support in future. "He needed something we could give".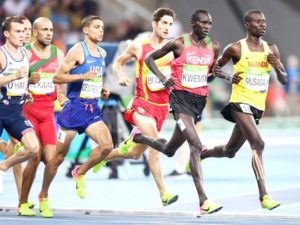 Tashobya also revealed that Pemba had offered the Ugandan athletes prize money for every medal they won; Shs25m for gold, Shs15m for silver and Shs5m for bronze. That money went unclaimed after all 21 of Uganda's representatives; 17 athletes, two boxers and two swimmers all came unstuck in their chase for medals. Only three athletes; Jacob Araptany, Ronald Musagala and Joshua Cheptegei made the final in their respective track events.