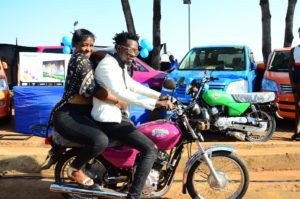 Crown beverages Limited have kicked-off a new promotion dubbed Sala Puleesa that will see three million consumers of their soft drinks win prizes including Toyota Noah vans, motorcycles, 42" flat screen television sets, smart phones, soda, airtime and Pepsi branded goodies.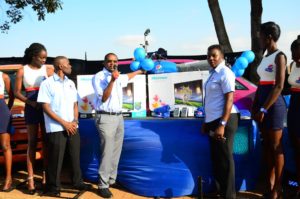 The promotion is valued at Shs3.5 billion and it coincides with the soda manufacturers cutting the prices of their 300ml plastic bottles from Shs1,200 to Shs1,000. Crown Beverages are the bottlers of Pepsi, Mirinda, Mountain Dew, 7Up and Evervess.
While unveiling the promotion, Mr. Paddy Muramiirah, the Acting Chief Executive Officer, CBL, said, "The Sala Puleesa promotion is another unique way of showing appreciation to our customers in Uganda. In addition to our wide range of carbonated soft drinks which are available to customers, the promotion presents an opportunity to step-change their way of life by enabling them achieve their dreams," said Muramiirah.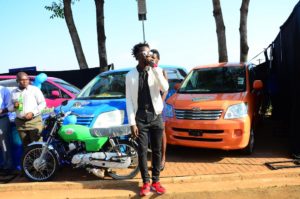 Sala Puleesa which was coined from Ugandan musician Mun G* (Emmanuel Mungi)' song means, to keep calm despite any setbacks one may be facing. "Through this promotion therefore, we are telling Ugandans to keep calm and Live For Now by enjoying our soft drinks and at the same time, stand a chance to win the great prizes on offer, despite the hardships they encounter every day," said Mr. Jeff Sekandi, the Ag. Head of Marketing.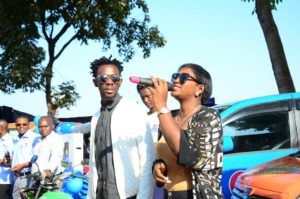 Sekandi, added that singers Mun G* (Emmanuel Mungi Matovu) and Winnie Nwagi, have been signed up as the promotion ambassadors."  Mun G*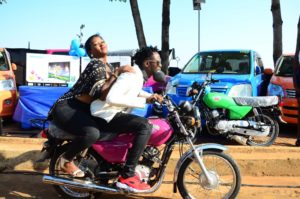 To participate in the promotion, consumers will buy any of the company's 300ml glass bottles including; Pepsi, Mountain Dew or any Mirinda, check under the crown for an instant prize or code which he or she will SMS to 8777 to enter a weekly draw to win an aspirational prize. The weekly draws will be held live on NTV, Urban TV, Bukedde and TV West every Sunday at8.00pm and winners shall be announced.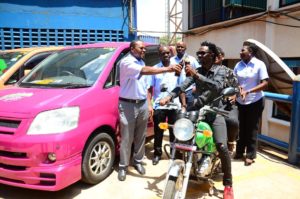 The promotion will run between August and November. Over the years, CBL has introduced successive promotions, in which consumers have won up to 120 cars and hundreds of other on-demand prizes. Sala Puleesa will build on the success of CBL's previous promotions including; Moto Moto, Motozela, Mirindarific, Chamuka Keys and Dare Drink and Drive.