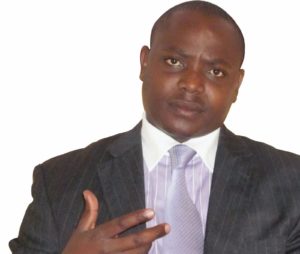 Minister Ronald Kibuule has come out to refute allegations circulating on social media that he slapped a guard at Stanbic Bank in Mukono last week.
News has been making rounds that Kibuule slapped the female guard, one Hellen Obuku into coma.
The guard says that Kibuule, who is State Minister for Water Resources never wanted to undergo the usual security screening and this prompted the scuffle.
Stanbic Bank came out to apologise to the minister for the inconvenience and embarrassment caused during the incident, prompting a social media uproar because the public felt the minister had wronged the guard and didn't deserve an apology.

Speaking about the incident, the minister says he didn't raise his hand on the guard but had protested being checked by her, because she is female.
"What I did was to caution this girl that I couldn't be checked by a female, her fellow guard called Maxwell was there and saw what exactly happened, but the way she is turning around that she was slapped into coma is unbelievable…" Kibuule said.
Kibuule blamed his political opponents for fuelling the incident into a scandal.
"You know it is absurd how people especially my political opponents are working around the clock to poison people's minds and then jump to conclusions with a lot of insults,'' he added.