Former Kampala Central Police Station commander Aaron Baguma once cut the figure of a man above the law as he had ignored several court summons to answer charges of murder.
But in a twist of events, last week Baguma handed himself over to Buganda Road Court and he was remanded to Kigo Prison.
This morning, Baguma appeared before Buganda Road Court, wearing black pants, a grey jacket and white shirt, with a rare accessory – handcuffs.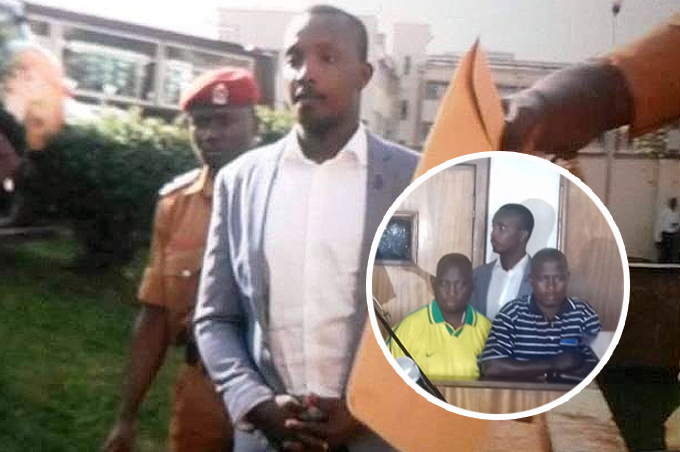 Baguma is accused of abetting the crime of the murder of businesswoman Donah Katushabe who was allegedly tortured to death by Pine Car Bond owner Mohammed Ssebuwufu and his bouncers.
Katushabe had failed to meet a Shs9m debt and it is alleged that Baguma looked on as she was tortured  to death, despite her pleas to him for help.
At Buganda Road Court this morning, Chief Magistrate Jamson Karemani committed Baguma to High Court to stand trial for the murder. He has also been further remanded back to Kigo Prison.
Baguma originally had to appear before court last Thursday  September 1, but he didn't honour the court summons. Kigo Prison Principle Officer Jackson Musinguzi explained to court that Baguma was sick on the said date.
In a surprising twist Katushabe's family wrote to the Director of Public Prosecutions asking him to exonerate the cop over the murder, shortly after Baguma had handed himself in, saying he is one of the people who had led to the arrest of some of the people involved in the murder.
Baguma's case however is a capital offence and the family has no say in the matter other than letting the law take its course.