Wandegeya market vendors have screamed for help after big cracks emerged on the market building, saying they are working under great risk and in fear that the building may collapse anytime.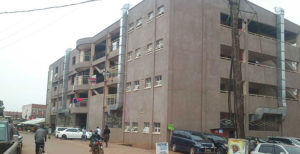 The modern market that was opened in early 2014 cost Shs22 billion.




This news comes just days after Saturday's strong earthquake in whose wake rumours made rounds on social media that Acacia Mall, the most magnificent such facility in the country had developed cracks because of the incident, though the management later came out clear the air noting that what the public perceived as a crack was actually a "structural adjustment."
The Wandegeya Market cracks are however not linked to the earthquake as many might think because vendors put the blame on immense hitting of the walls on the third floor as constructors are enlarging the rooms, leading to weakening of the lower building walls.
KCCA official in charge of the market Jonathan Gita said the cracks were assessed by their construction team and found to have no effect on the vendors as they are on the outer layer not on the structure.