Since, the other week when the Cranes made AFCON, it's been celebrations all over the country and the continent. Yes, Africa has been congratulating us for making the grade. It actually, also, went as far as CNN. Then of course stories of "non-payment" started grabbing headlines at the expense of the qualification. Shame! Anyway, whether they are worth a paragraph or not, I intend not to jump into those for this week.
Instead, I will focus on football. Women's football! Over the weekend, I took a short trip to the Njeru Technical Centre in Jinja to watch the opening fixtures of the 2016 Cecafa women's championship.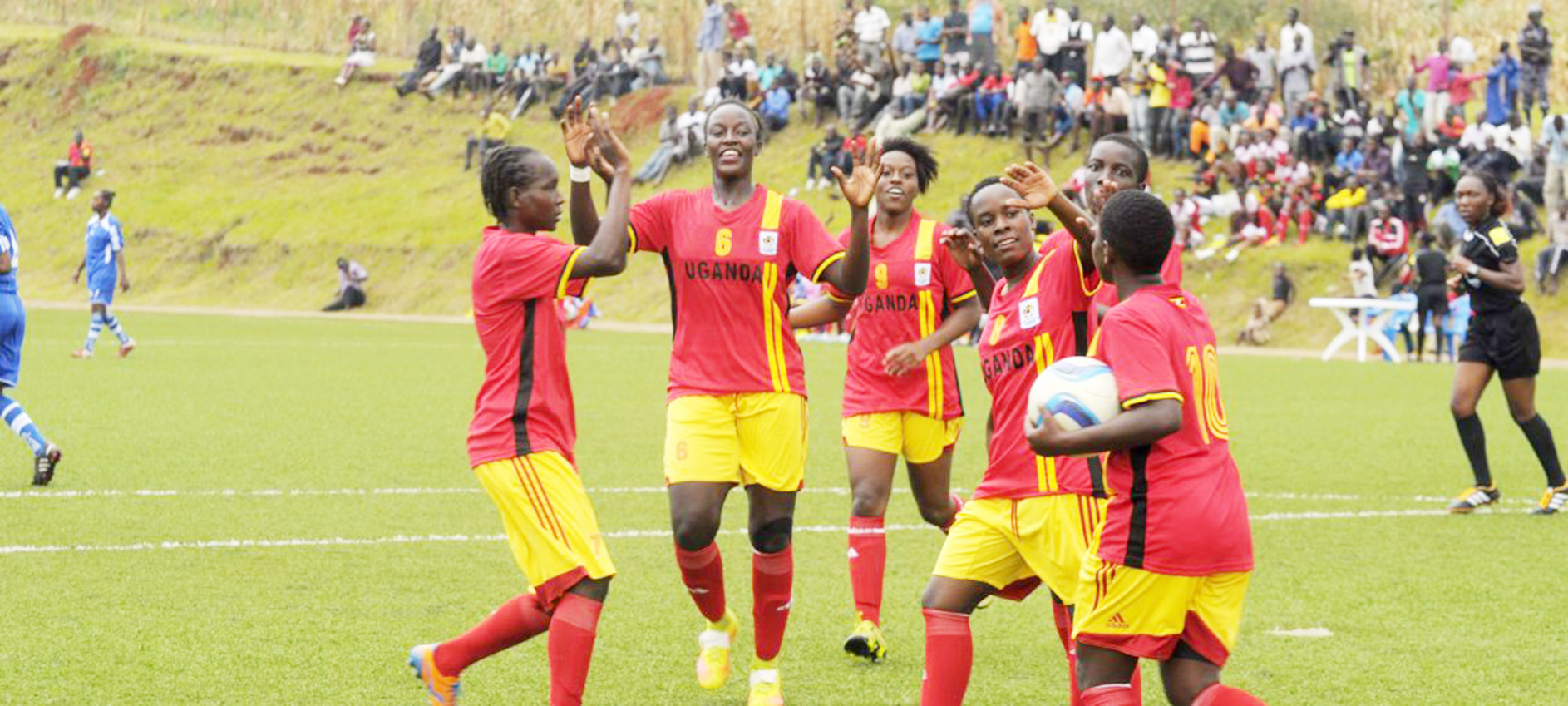 For those of you who always prefer the entertainment pages, this is a regional football tournament for women. Some East African countries sent in their national ladies' sides for battle with each hoping to bag the bragging rights. It's making a return to our calendars after about 30 years and even though it's a version that has never attracted that much back page attention, it's worthy these pages this week.
Women's football is something most African federations have not taken serious over the years even when FIFA and various stakeholders have blown trumpets suggesting it was time they gave it a second look. Some have. The ones you see at the Olympics and World Cup.
So when FUFA accepted to host the second edition (the first was 1986 in Zanzibar) on Cecafa's request, it was relief to the many who always wondered why the girl child hadn't shared a table with the men. Please don't forget the first was in 1986. So, I guess it's that part where I say kudos to the federation.
A tournament like this one excites me (hope it excites you too) for two reasons. One, the talented ladies get to enjoy the centre stage in a version of football many believe is not that attractive. They actually go on to play for their countries, excite fans and sometimes will pick a medal or a firm handshake.
You see, these ladies also accept men's football is more popular and maybe more exciting. So the difference will this time be that they also now know they have a version that is appreciated. Hopefully am not coming off as an activist.
It has actually excited the ladies so much that some talents in the diaspora have travelled to play for their motherland.
Two, it will and should go a long way into clearing a few "injustices" the girl child has suffered in our African setting. These "emancipation", "equity", and "Human rights" chants over the years have come to nothing. They have always just been chants. So because they haven't gone to the communities and explained why the very chants they initiated actually have some grain. Again, I hope am not coming off as an activist.
How effective is it when you merely radio-announce to a 15-year-old that she has rights, equal rights, and should therefore push for a platform similar to men's? Do you merely send the audio file and hope for a change or you should actually help initiate the process?
Initiate a process like accepting to calendar and host a women's football tournament. That way you get a feeling the "chants" are getting practical.
Thank you Cecafa. The women appreciate the effort.
Kubuura is a Supersport commentator and Radio City presenter
@andrewkabuura