Some need sacks of money and bags of qualifications to get their dreams going, but Jude Mwanje needed just passion. After completing his Senior Four at Bukerere Senior Secondary School, Mwanje, 54 found that he could not pursue further studies because his parents could not afford it. So he turned to various building sites where he earned money working as a porter. A few years down the line Mwanje had developed not just some building skills but also a great passion for building.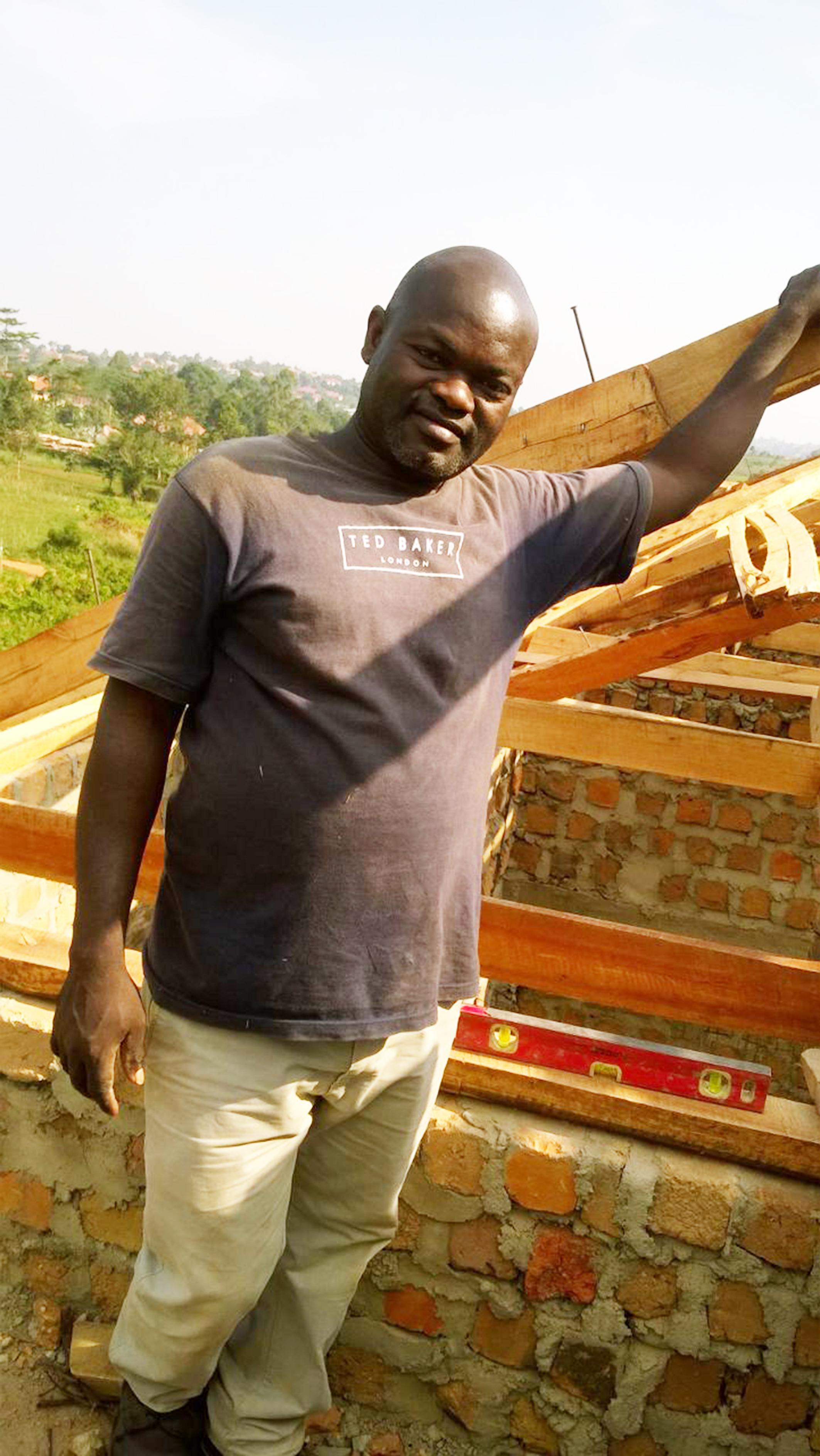 His parents, sensing his newfound passion, took him to Kitwamba Technical Institute where he obtained a certificate in building engineering. Fresh and zealous after this course, Mwanje now had all it takes to be a good brick mason and engaged in this line of work for 14 years working for other people all this while until he decided it was time to start a construction company of his own in 2013, which he named Mwambatude Holdings Ltd.
With an investment of Shs1.5m, which Mwanje used to pay for all the paperwork that was required, the construction company was born. His initial focus was building residential houses, including bungalows and storeyed houses, while also dealing in selling finished houses, rentals and plots of land. Three years on, Mwanje says his firm is growing steadily having received a number of contracts that are at various stages of implementation. Asked what in particular inspired him to start the company he says; "There are contracts you cannot get as a 'mere' builder without a company," adding that big businesses and the government prefer to deal with recognised companies.
When asked about the rewards from this kind of business, Mwanje is slightly hesitant. "There is nothing like calculating rewards monthly [in this business] because contracts just come the moment your company has been established, and these can earn you between Shs3-4m in profit on simpler buildings."
He is quick to point out however that trustworthiness especially in handling clients' money, speed in executing tasks and openness are the key ingredients for success. It is a business with challenges too, as Mwanje points out that at times contracts take long to get confirmed while some clients at times take their time clearing the agreed amounts even after their work has been completed.