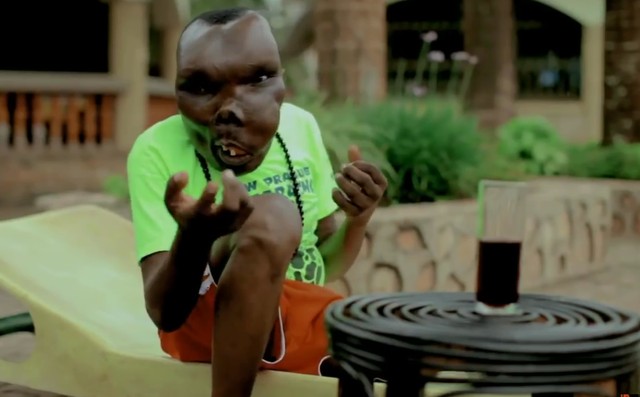 Uganda's ugliest man Godfrey Baguma also known as Ssebabi continues to have his name hit international headlines as he was featured in UK's international Business Times.




The focus of the story was Baguma's music videos that have now reached 4.1m views.
Baguma got the Ssebabi (ugliest of the all name) when he took part in an ugly contest in 2002. His aim was to put food on the table for his family, to supplement his income as a cobbler, but he ended up winning and gaining celebrity status for his bizarre looks.
In 2014, he launched a music career. Though he is not a regular fixture on your shows, the Kyazanga (Western Uganda) resident's videos are a hit on Youtube.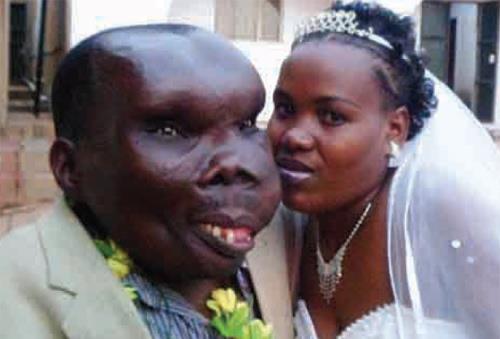 Baguma who suffers from Fibrodysplasia, a genetic disorder says he cannot forget what he went through before he embraced is bad looks.
His woes started immediately at birth, when his mother took one look at him and abandoned him at the hospital.
"When I was born my mother looked at me and said that I was not a normal child and she left me,'' he said.
He was fortunate to find a wife, but she left him after bearing two children when he caught her cheating.
His celebrity status found him another lover in Cate Namande and the two now have six children. In fact he held a public wedding ceremony in 2013 to announce their union.
In 2015, she gave birth to their eighth child, a baby girl.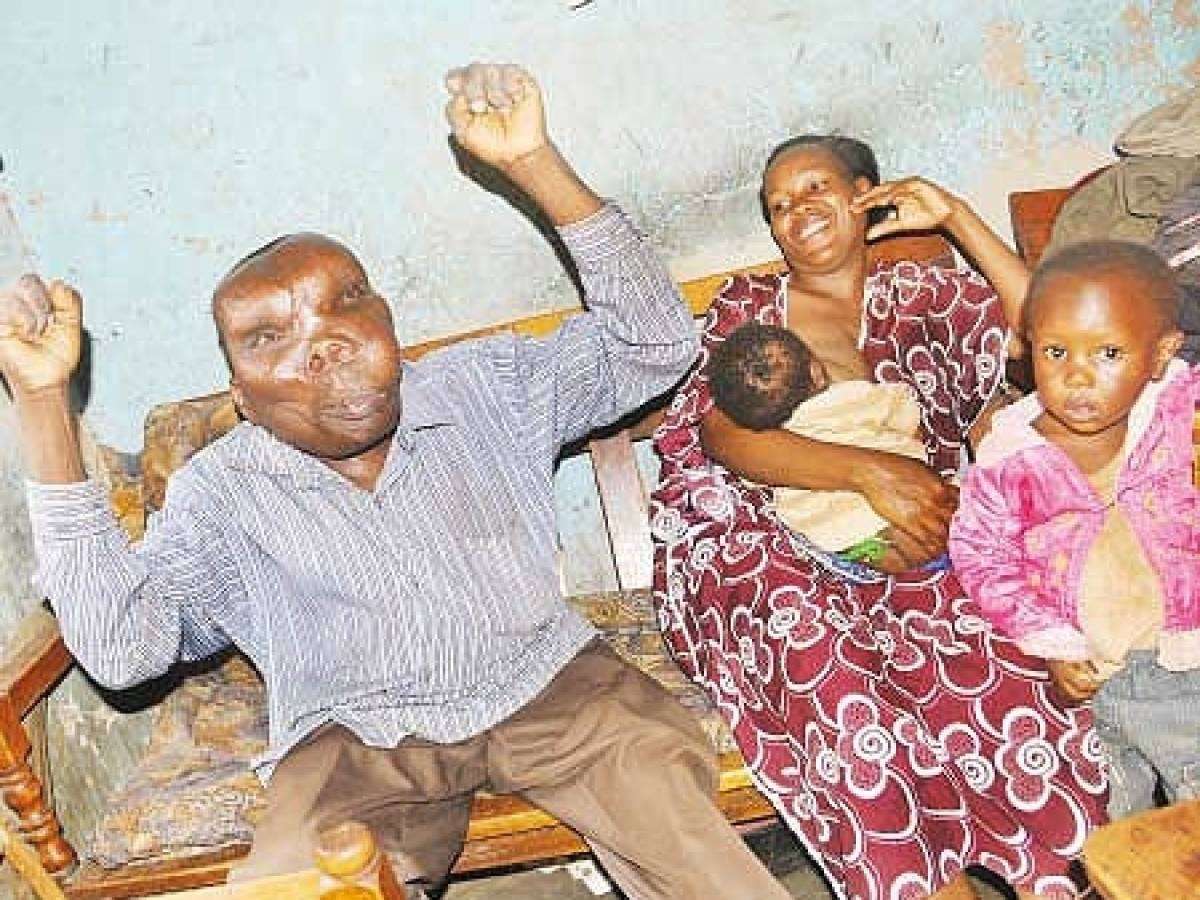 Namande says her husband is a good hearted man despite his physical appearance.
"Godfrey is not handsome on the outside, but he has a good heart. I wish people would see him the way I see him,'' she added.
Baguma also calls himself a fortunate man because none of his eight children has inherited his Fibrodysplasia condition as they are all good looking and healthy, though he worries that they might turn up like him as they grow.
He is worried that his last born daughter who is now a year old looks a bit like him.
Fibrodysplasia causes soft tissues, such as muscles and connective tissue including tendons and ligaments, to transform permanently into bone.