Music duo Radio and Weasel seems to have a lot in store for us in anticipation for their first International Single Plenty Plenty soon to hit the airwaves.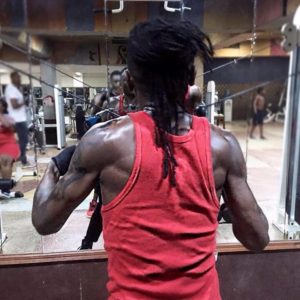 For starters, part of the duo, Weasel couldn't wait to show off muscles after hitting the gym.
The juicy question on everyone's lips is whether the other part of the Juicy hit duo is in plans to follow suit. It could be an answered prayer from fans who have forever been worried that wind might blow him off stage.