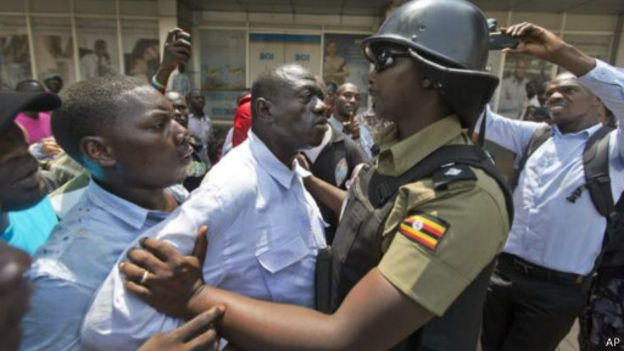 Police officers have earlier today been deployed outside opposition leader Dr. Kizza Besigye's Kasangati  home and blocked him from accessing  the airport ahead of his planned trip to South Africa.




The opposition figurehead according to his Twitter page had booked a flight to Nairobi by 9am today from where he was to connect to South Africa for an International  Commission of Jurists ( ICJ )conference.
Although police later deserted Besigye's home, he says it is now too late for him to catch his flight.