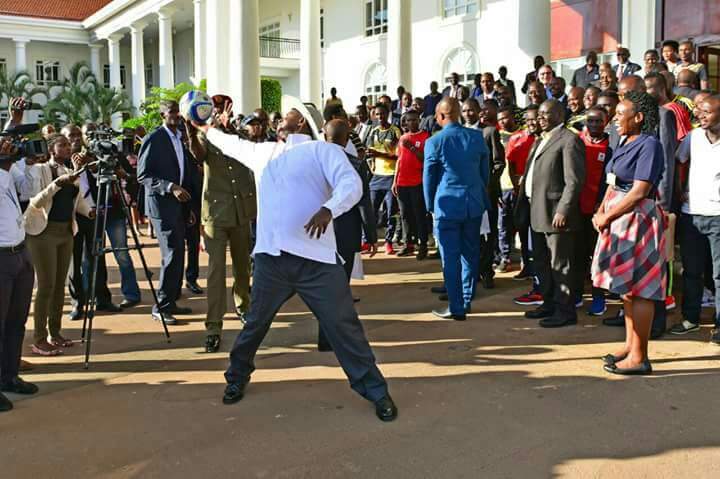 President Museveni exhibited his fitness when he hosted the Uganda Cranes team at a luncheon this Thursday afternoon, congratulating them upon qualifying for the Africa Cup of Nations after a 39 year absence.




"On behalf of Ugandans, I also wanted to commend them for the successes so far in the campaign to represent Uganda at the World Cup in 2018," Museveni said.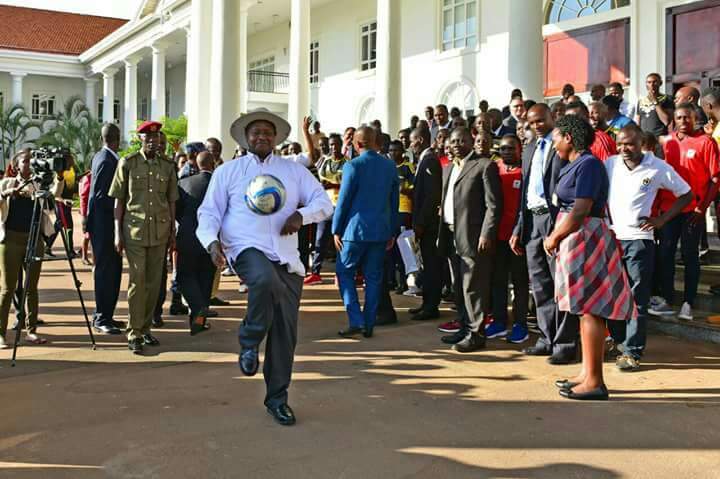 "I appeal to the players and officials to be good ambassadors since beyond promoting fitness, entertainment and building character, sports also promotes the country," he added.
He also promised to supplement the players' allowances and offer bonuses for the upcoming games.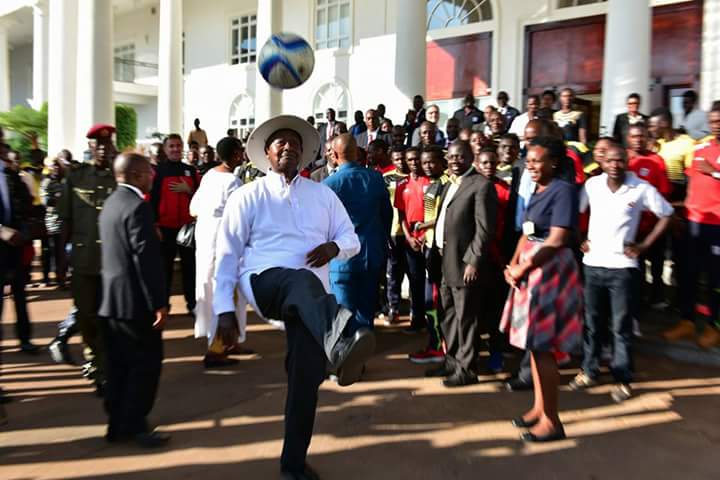 "I also wish them victory on Saturday against Congo Brazzaville in a World Cup qualifier," he said.
The Cranes take on Congo Brazzaville in their second 2018 World Cup qualifier game, having picked an impressive away draw against Ghana last month.