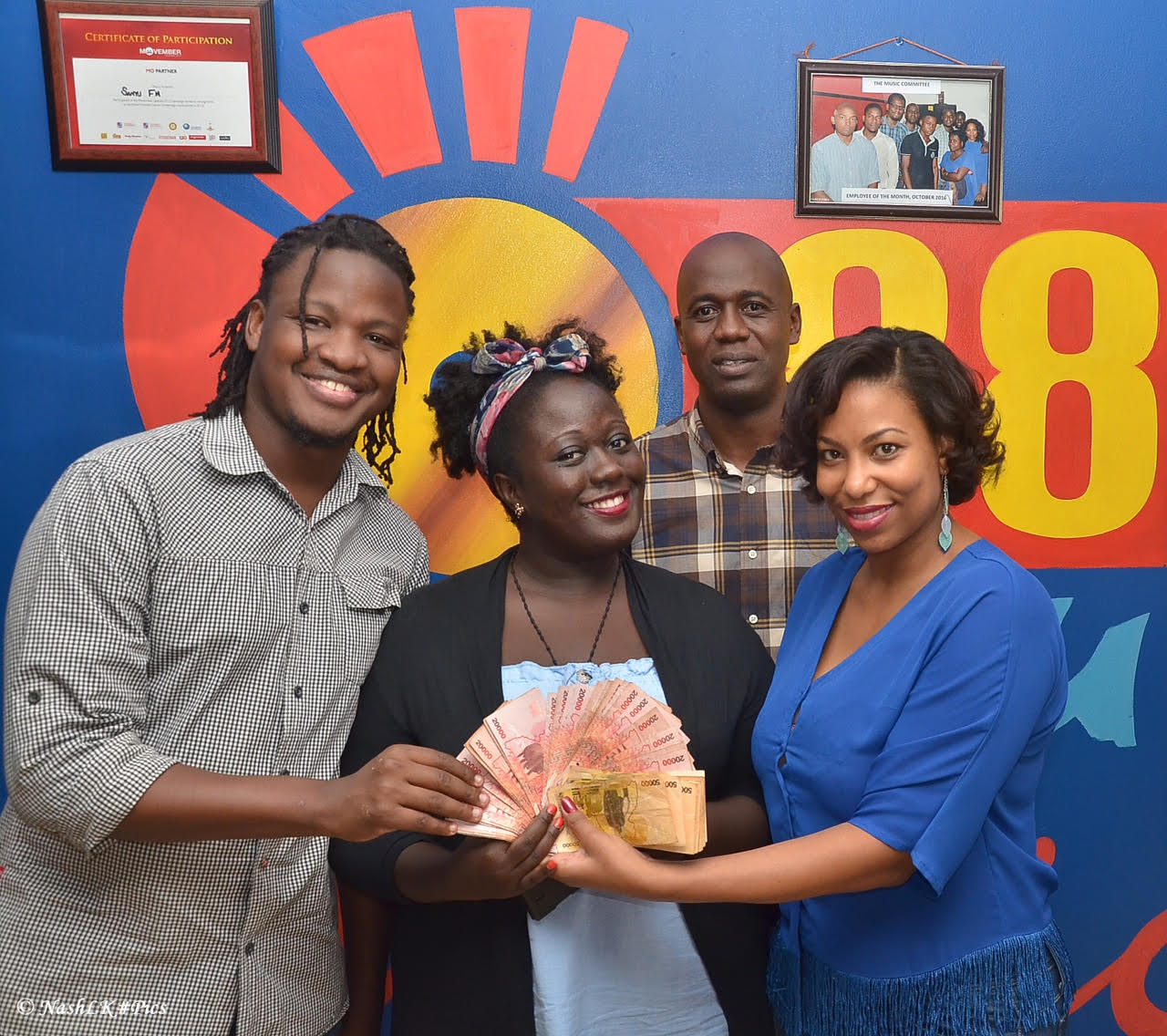 Sanyu FM continued its trend of rewarding listeners through various promotions this week, with a lucky listener Ms Sharon Celina Kaisiki went home richer with a whopping Shs2.2m after she cracked a puzzle that had gone almost a year unanswered. Kaisiki guessed the right answer for the Sound of Kampala; a promotion that features in the Drive Show hosted by Crystal & David in the spotlight.  Kaisiki managed to guess that the sound was simply that of someone putting a lid back on a pen!




Several listeners had made attempts to identify the sound on programmes that run from
Monday
to
Friday
for at least a year. "Every week day, at
6:20am
, listeners get a chance to win Shs10,000 by guessing the sound played. In case of failure, the money keeps accumulating by Shs10,000 until the right sound is gotten," Andrew, the Sanyu FM promotions executive told us.
 "We [even] decided that Crystal and David give a number of clues to guide the listeners. The clues were still as vague: 'It's found in David's bathroom and not in Crystal's bathroom!' 'It's not a machine, it's a friend of paper and it's 5,000 years old,' among others," Andrew told us.
A cheerful Kaisiki was handed her cash at Sanyu FM's offices at Crane Chambers yesterday.