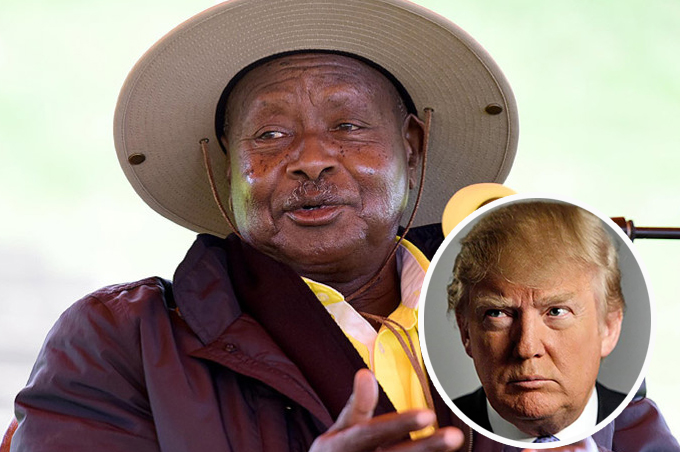 Yesterday, President Yoweri Museveni sent a congratulatory message to US President-elect Donald Trump after he had beaten Hillary Clinton in the US election.




But in January this year, Museveni had admitted that the he had never heard about the American billionaire and celebrity Donald Trump adding that he had some advice for him on how to make America peaceful.
It all started when a website published a hoax story claiming that Trump had said he would lock up "dictators" Museveni and Mugabe if he became US president.
Museveni was asked to comment on the issue.

"I have not heard about Trump and what Trump says is none of my business. I think Mr. Trump has got enough work to do in US. People are dying, being killed by guns. Maybe I could give him some advice on how to have peace in the USA," Museveni was quoted by state owned New Vision.
"I didn't even know what Trump says. He has no credentials to talk about Uganda. He has no authority. He has got enough work to do in the US. In case you are in touch with him, tell him that," Museveni said in January.
Yesterday it was all about congratulatory messages and promises to work Trump like Museveni has done with all the other five presidents who have ruled the US during his 30-year rule of Uganda.