Kick boxer Titus Tugume was recently elevated from the rank of Corporal to Sergeant in the Uganda People's Defence Forces (UPDF), we have learnt.
According to a statement from UPDF, Tugume was rewarded for the several national and international wins he has achieved in his career.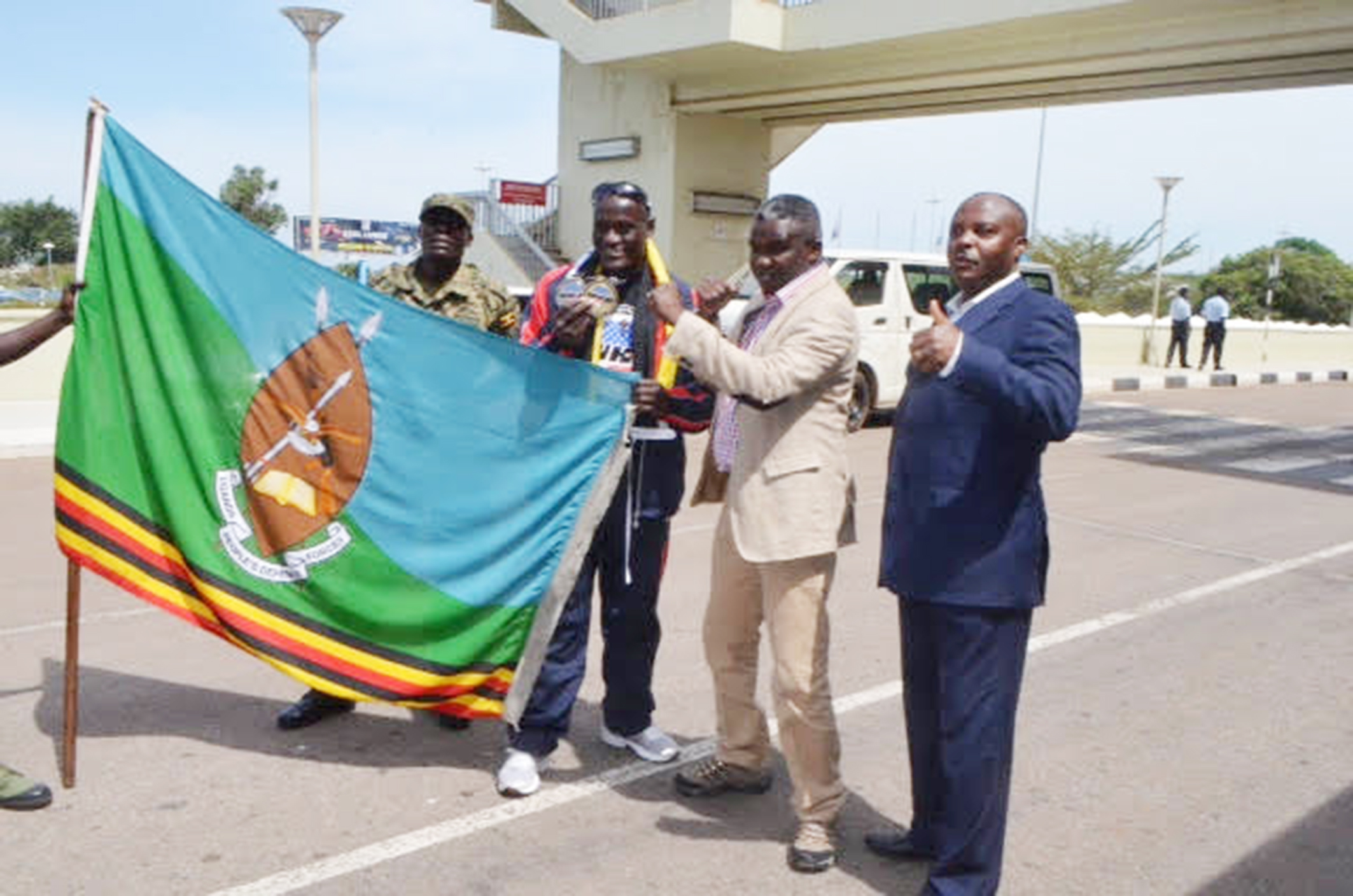 Tugume was promoted by the Commander of the Defence Forces Gen. Katumba Wamala and was announced in a radio message to all UPDF Units, by the Force's Chief of Personnel and Administration- Brig Joseph Musanyufu.
"Cpl Tugume Titus has been promoted from the rank of Corporal to Sergeant (Sgt) for his exemplary performance in the field of sports," read the message in part.
Sgt Tugume who is a personnel under the UPDF's Chieftaincy of Education, Sports and Culture, returned from the United States of America, at Florida, a few months back.
He won Silver and Bronze after winning 4 out of his 7 fights, bringing to glory the Ugandan flag. 200 Countries participated in the world kick boxing championship.
Tugume aka "the Hard Rock" said he could have won Gold, but he was faced with some challenges, including poor preparation and facilitation.
"I had poor preparations and arrived late. This did not only disorganize me but also made me fail to participate in the full contact category. By the time I arrived in Florida, participants were already playing the semi-finals," said Sgt Tugume.
The World kick boxing championship was held between
23rd – 30th September
in Orlando, Florida. Upon his return, Tugume was received by the Chief of Defence Forces and several chiefs and Directors of the UPDF at the Entebbe International Airport.
"We are very proud of you. Thank you very much", CDF Gen. Wamala told Tugume as he welcomed him.
said.
UPDF Chief of Education, Culture and Sports, Brig Phinehas Katirima, Sgt Tugume is expected to fly to Turkey this month for another bout.