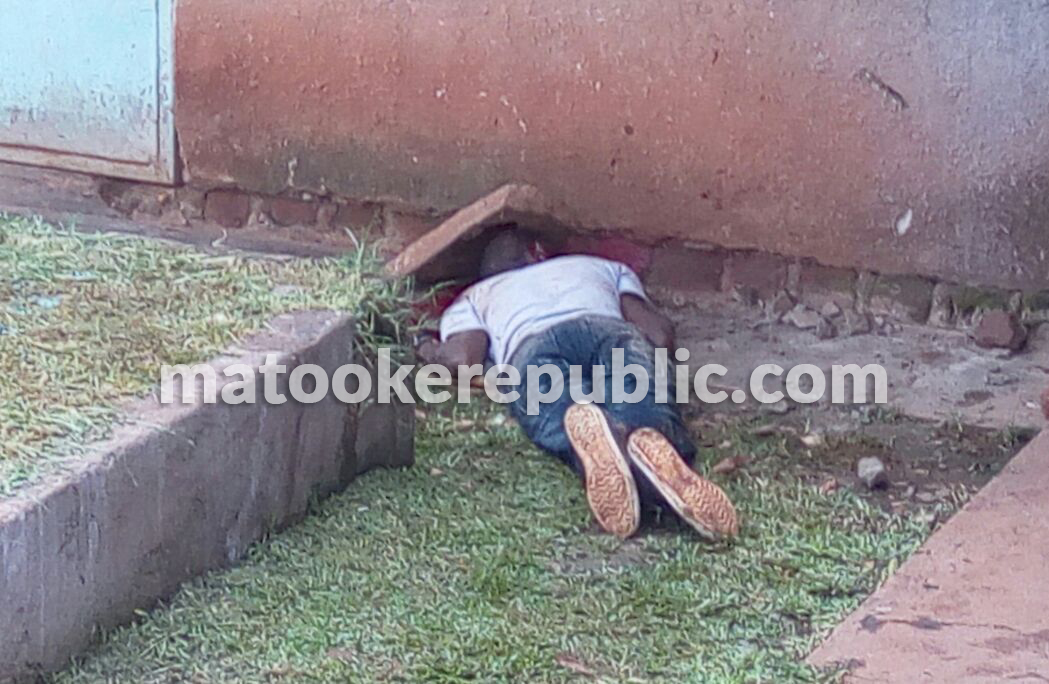 Two young men met their death in the most gruesome manner this morning. The suspected robbers were stoned to death by a merciless angry mob in Naalya just a stone throw away from our offices. They were driving taxi registration number UAQ 562T.




According to witnesses, they masqueraded as taxi touts and passengers with the help of a driver affiliate and went out on a robbing spree; they drove unsuspecting passengers to unknown locations and robbed them before dumping them out of the taxi. Their luck ran out when one terrified passenger raised an alarm, attracting attention of the boda boda cyclists from Kyanja stage.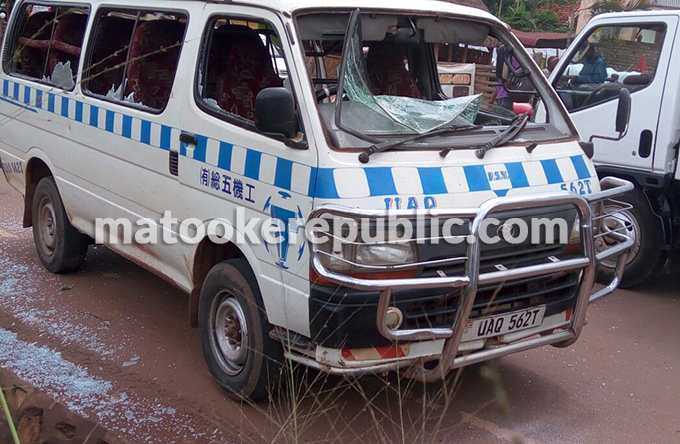 A running battle ensued as the robbers drove off to Kisaasi round about and joined the Northern Bypass. Like a snippet from an action movie, more boda boda cyclists joined in the race to catch the robbers.
With the strong spirit of solidarity, many cyclists hooting and shouting scared the hell out the driver of the taxi. He freaked out and jumped out of the taxi after driving several kilometres. Unfortunately, he jumped from the frying pan to fire. Armed with stones and sticks, a mob descended upon him like a war trophy. His other colleague too failed to escape the wrath of the mob. He was trapped in his tracks.
They were pelted with stones till they met their death as section of the mob cheered, some expressing horror and shock while the tech savvy recorded the ordeal with their gadgets, perhaps for social media. The mob was not satisfied till the bleeding bodies lied lifeless.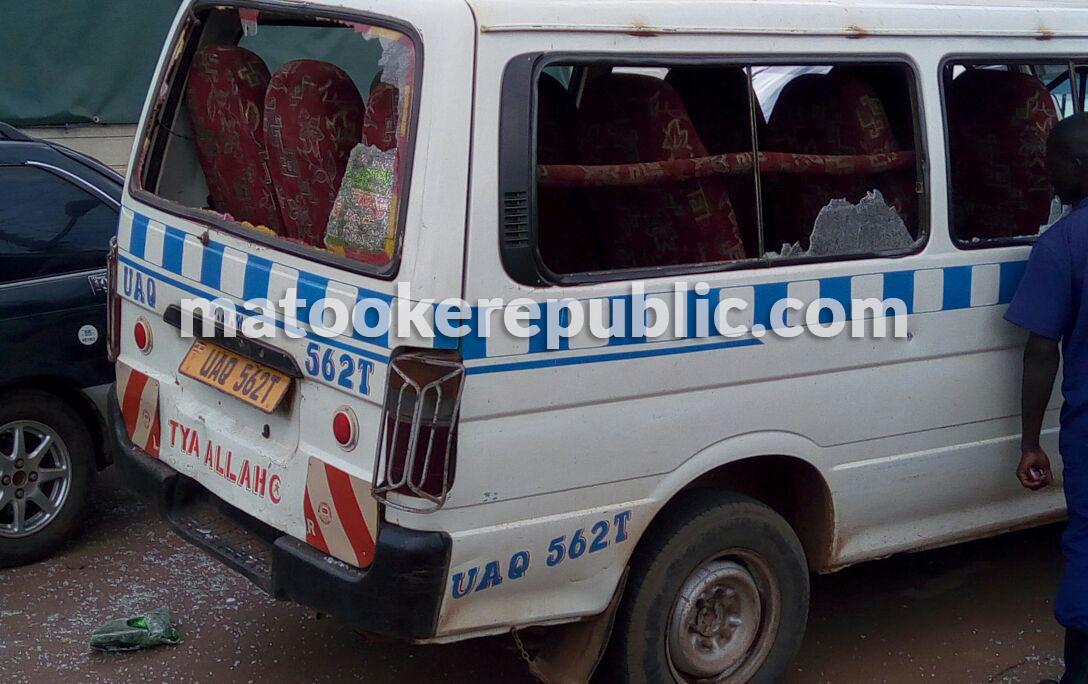 However, four of the suspected robbers survived the onslaught. They ran for their life like Olympic champions. According to eye witnesses, one of the robbers was a woman but pretended to have been a victim of the robbery. Another group turned the anger to the taxi vandalised it, breaking all the windows.
Some started to shout for fuel, probably to torch the vehicle and bodies of the suspects. By the time Police arrived at the scene of the crime, it was a little too late. The crowd dispersed and marked off the crime scene. The bodies were taken by police. The young men were most probably in their early 20s. This was another classic incidence of mob justice. As the festive season draws closer, cases of robbery usually become quite frequent. Be on the look out!