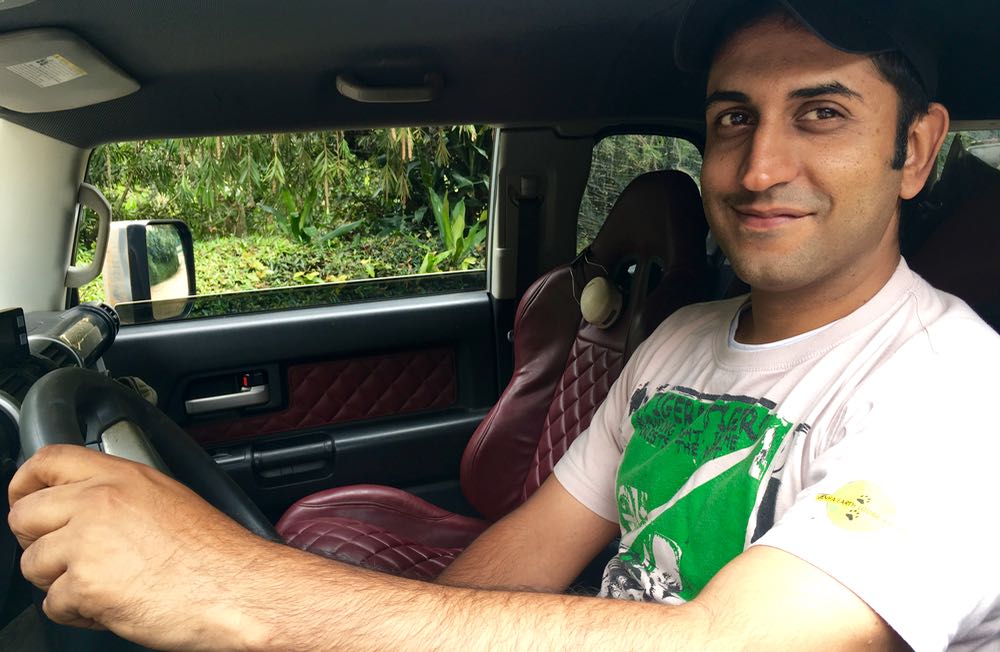 Away from the glitz and glamour of popping champagne at the podium or gracing headlines, Jas Mangat's rise to the top has not been an overnight feat. The 2016 National Rally championship champion Jas Mangat on Sunday managed to secure his third national rally title. With the aid of his long time navigator by Joseph Kamya, Mangat dominated the two day Mosac rally that was held in Jinja over the weekend.
Mangat  aka "Pilli Pilli'' started his rally career in 2003 in Kigali, Rwanda. The car he started with was a gift for his dad from one of his close friends. His dad tried to use the car but failed due to persistent mechanical problems. He gave up on the car but the enthusiastic Mangat saw the silver lining. He repaired the car and got it back on the road. However, his dad had lost the interest in keeping the car. During that time there was a rally happening in Kigali. Mangat risked and dared the rough terrains with the car despite its turbulent mechanical history. As they say, the rest is history!




Mangat in his Mistibishu Evo X led from day one up to the final stages of the National Championship rally last weekend. He won the title by a margin of only six points ahead of second placed Hassan Alwi. Mangat's first position finish scored him 100 points thus winning the title with 400 points. Only  four other rally drivers have won the NRC title more than twice; Sam Ssali, Charlie Lubega, Karim Hirji and Ronald Sebuguzi.
Mangat is a 35-year-old Ugandan based rally driver with Canadian blood, his grandfather and father were born in Uganda. He has lived in Africa for the last 20 years.