President Museveni's shock decision to order indefinite closure of Makerere University has rubbed speaker Kadaga the wrong way. The speaker of parliament has expressed her dissatisfaction over the decision that is costing lives of people.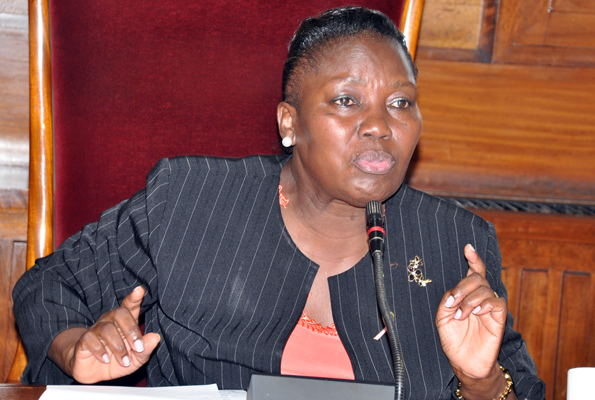 While speaking at the parliamentary forum on maternal health yesterday, she said the president did not make enough consultation on the effects of his decision. She was responding to a query about government's intervention following reports that over 15 new born babies die every day at Kawempe General Hospital. The new facility specializes in maternal health issues. Medical intern students from Makerere University had eased the burden of patient to staff ratio.
The facility is grappling with an acute lack of staff and has turned into a "death trap".  It has been reported that only two specialist doctors serve the population of hundreds of patients forcing them to only take care of emergency cases. However, most times, they have been overwhelmed by the number of critical cases resulting into the death of the new born babies.



According to a 2013 UNICEF report, Uganda has one of the highest maternal health rates in the world. Over 5900 women died during pregnancy or childbirth and 35000 died in the first month of life. Maternal mortality rate 360 per 100,000 live births. New born mortality rate 22 per 1000 new born, infant mortality rate 44 per 1000 infants, 66 per 1000 under five.
According to the State minister for education Hon. JC Muyingo, Makerere University is scheduled to re- open in February.
Parliamentary forum on maternal health is a pressure group that campaigns for improvement of maternity and child care in the country.