We've seen the smiles and laughter in court, the make-up, the make-down but what we haven't seen are the tears. The gravity of her predicament finally caught up with Cynthia Munwangari as she spent her first night wailing in jail.



News from Luzira Prisons has reached our desk indicating that after being sent to prison on remand alongside lover Mathew Kanyamunyu and his brother Joseph Kanyamunyu on murder charges, they summoned relatives to bring their bouncing mattresses and silk beddings unaware that prisons have strict regulations against inmates bringing personal properties to jail.
A source at Luzira told us that the trio suspects' luxurious belongings were sent back as soon as they arrived at ward 16. They were to spend the night there before being allocated permanent jail cells.
"This is prison and so there is no VIP treatment for any inmate, therefore the Kanyamunyus must bear with the rules and regulations," Frank Baine the Luzira prison publicist was quoted.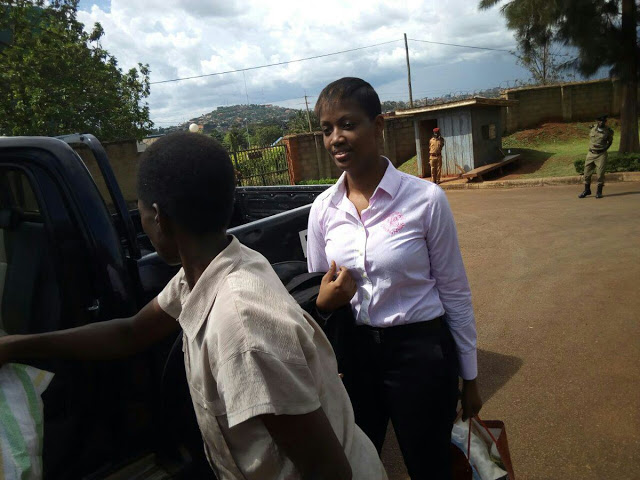 Ward 16 did not go down well for Cynthia as there was neither mattress nor bedding although she got lucky when another inmate offered her a tiny blanket. However, this didn't stop the daughter of Burundi from crying her eyes out the entire night.
The suspects were seen the next day dressed in the yellow prison uniforms with numbers WLW941R/2016 for Munwangari, UR1054R/2016 for Mathew Kanyamunyu and UR1055R/2016 for Joseph Kanyamunyu.
The three suspects are charged with the November 13 Lugogo shooting of NGO worker Kenneth Akena, who died a few hours later at Norvik Hospital. They are to appear in court for hearing of their case on December 6.