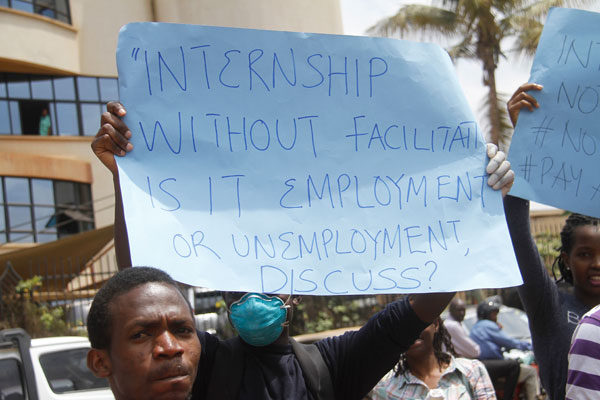 The effects of the closure of Makerere university continues to hurt the health sector. Intern doctors whose services aided service provision to the overwhelming number of patients have rejected to return to serve at the hospital after they were allegedly called back to offer their services.




The Intern doctors have vowed not to get back on duty unless they are to be paid for their services since the university closed its doors on a presidential directive following persistent strikes.
Bachelor of pharmacy students on internship who helped in delivering medical services to patients rejected to return to the wards.
The intern-doctors have demanded that the government should consider paying them for their services since they also need to help their families as they carry out duties in the hospital.
''We are not coming back unless we are paid for the services we deliver so that we be able to look after our families. Since the government values our services, it should pay or open the university,'' added the doctors. The university is slated to be opened in February as investigations into its woes continues. FDC's 10 day ultimatum to have the university opened is only five days away. The government is yet to respond to the threat.