Leader of opposition in parliament Kasese woman MP Winnie Kizza has urged cultural leaders in the country to speak out in the wake of their counterpart Omusinga Mumbere Wesley's shameful arrest and detention. The Kasese Woman Mp joined by legislators from the district while addressing the press yesterday called forth kings to consider Mumbere's fate as a threat to their institutions and heritage.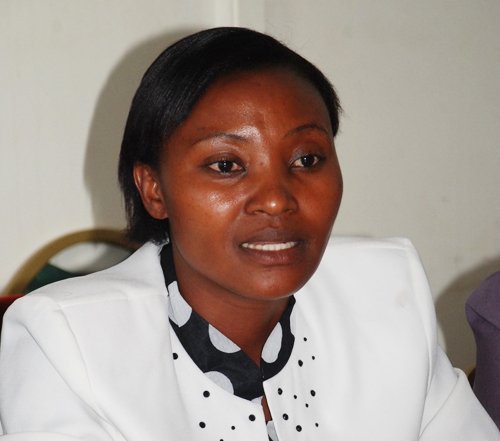 "I appeal to all cultural leaders to come out and make statements. Today it is your brother Mumbere, tomorrow it could be you!" she stressed out. Despite the rave of emotions and debates, cultural leaders have kept their silence over the matter. No king has released an official statement to the incident.
The state and cultural leaders have had a mixture of bitter-sweet relations since the colonial rule. Later after independence, the state and cultural leaders have been involved in series of conflicts.
The Kasese woman MP also revealed that they would not take part in any negotiations with the government till Omusinga Mumbere has been set free. They demanded for his immediate release.



"We shall not take part in any peaceful negotiations without the king because he is a key stakeholder in these talks. Secondly, a taboo has been committed. A palace is not a place where they shed blood. The palace needs to be cleansed. Without that we shall not meet with government", she stated.
Kizza is first woman to occupy the position of leader of opposition in parliament that was re-instated after the country moved from a movement political system to multi-party-ism. The position had existed during the first post-colonial government led by Prime Minister Apollo Obote between 1962 and 1971, but it was ejected from existence after Obote abolished multi-party-ism and declared Uganda a one-party state in 1966.
Kizza followed in the footsteps of Prof. Ogenga Latigo, who was Leader of Opposition in the 8th parliament (2006-2011) and Wafula Oguttu who led the opposition in the last five years (the 9th parliament).
Omusinga Charles Mumbere has been charged with murder and is remanded till 13th December.