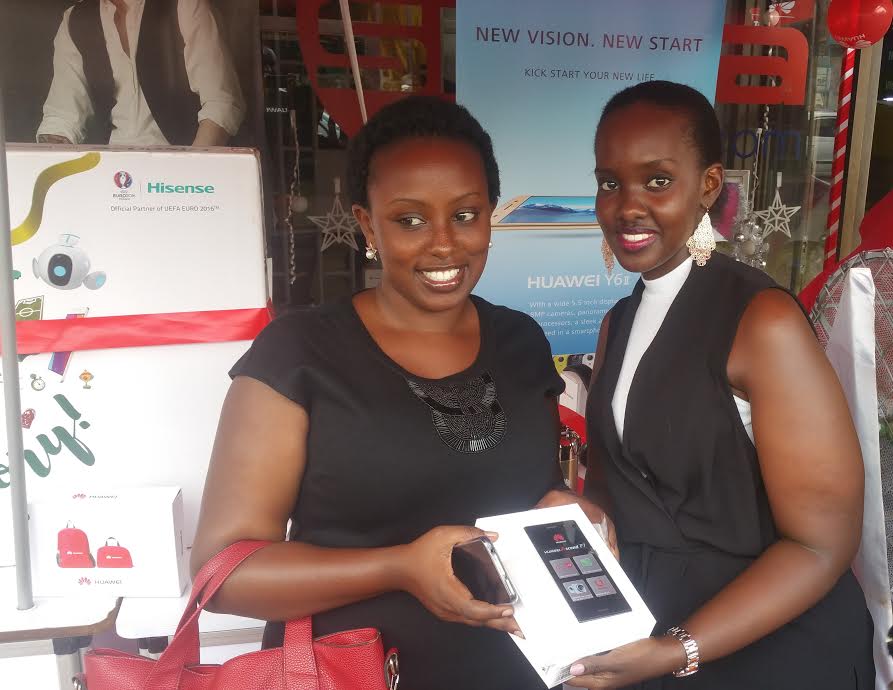 "This year, Huawei is celebrating the festive season with its customers. Huawei dealers countrywide are participating in the 24 day promotion, meaning that buyers of Huawei phones can actually win the prizes regardless of where they are in the country," said Jean Baguma, Marketing Manager Huawei Devices Uganda. To be eligible for the raffle, one has to buy any of these five Huawei smartphones; the Huawei Y3II, Y5II, Y6II, Y6Pro and P9Lite. The raffle draws will be held on a weekly basis to announce winners, who will be contacted by the dealer shop where they bought the Huawei smartphone from. Baguma further noted that besides the prices, Huawei together with MTN Uganda will also give whoever buys Huawei smartphones free data for two months depending on the type of phone purchased in the range of 1.2GB and 3GB. The subscriber only needs to dial *160*8# to activate the free data.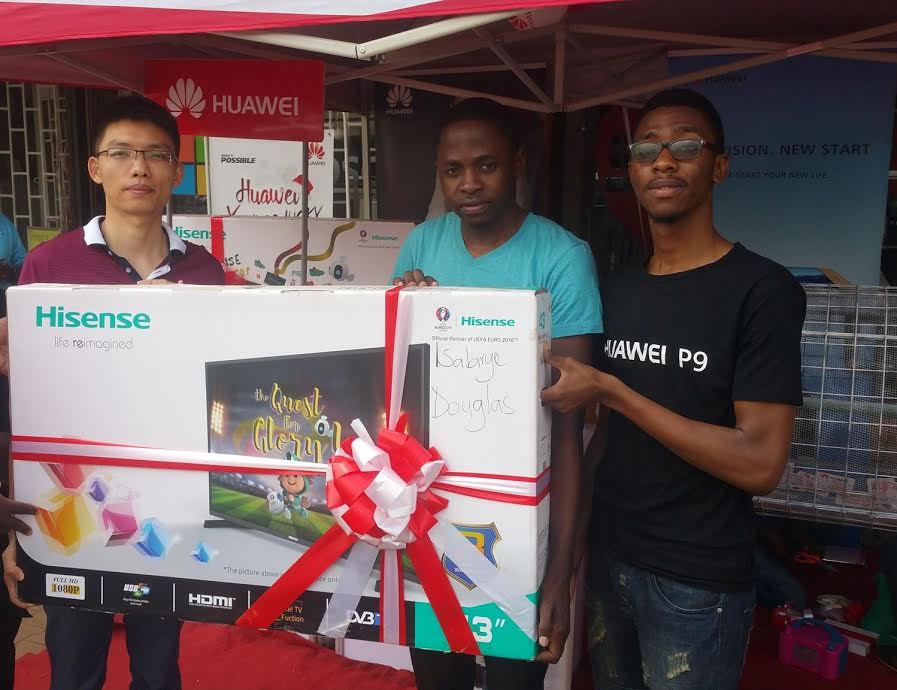 While awarding the first winners at Simba Telecom, Zoey Dong Retail manager, Huawei Uganda urged the public to buy any of the Huawei Smartphones in the promotion category so that they can also stand a chance to win big. Miss Pheonah Nsasirwe who won herself a Huawei P7 smartphone after buying a Huawei Y5II said, "I'm very excited with my gift from Huawei. When I walked into the shop to buy myself a smartphone and was told I would stand a chance to win other prices, I did not believe it but this is real. Now I have two smartphones. Thank you Huawei." In 2012, Huawei became the world's third-largest smartphone manufacturer and was the first Chinese company to sell more than 100 million mobile phones
in one year
2015, with products and services available in more than 170 countries.
Huawei Consumer Business Group (Uganda) this festive season is rewarding all its customers that buy Huawei smartphones over a 24 Day period with a chance of winning prizes including 43' LED FHD Hisense TV screens, Huawei smartphones – Y6II and P7, sports bags, laptop bags and T-shirts among others. This promotion which started on November 28 will end on Christmas day.