Time is running out for Betway Power as City Oilers won game 4 to take the series tally to 3-1. This leaves the next game as the title decider should Betway Power fail to win the game.
Last night basketball fans enjoyed game four of the Pepsi FUBA NBL finals where defending champion City Oilers extended their lead to 3-1 against record title winner Betway Power in the potential best of seven series.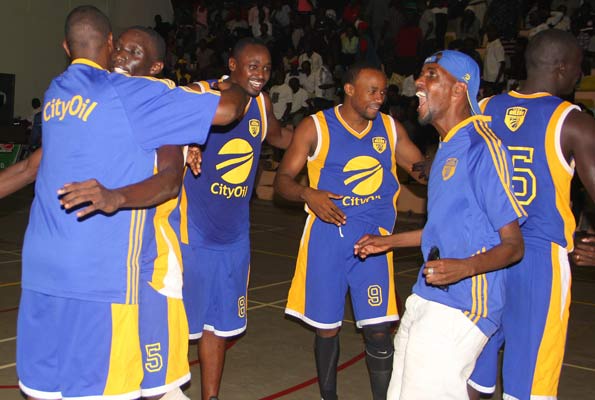 As it has been in the previous games, Betway Power tipped off pleasantly leading in all the first three quarters. J. Ikong and Makiadi did great jobs to put their team in front with each at least shooting over two three pointers in the first two quarters. At the end of half time, Power had a 10 points lead (42-32).
City Oilers late comeback strategy did the magic as they closed the points margin in the third quarter. The fans rose to their feet chanting, "This is our time", to remind the players of their usual game plan. City Oilers' dependable J.Enabu, K.Kami and B.Komakech tormented their rivals as the accumulated points for their team and at the break of third quarter, City Oilers were only 3 points down (57-54).
The fourth quarter is a battle that determines who takes the day. Yet gain, City Oilers seemed to strong for Power. B.Komakech yielded more points for the team as Betway Power struggled to foul defend resulting into fouls and free throws. With two minutes to the final whistle, Power players led by the captain himself Ikong walked away from the court to the dressing room which forced an immature final whistle blow with Oilers wining 77-68.
Sunday showdown (tomorrow) might be a championship game if the go ahead to win it. Power now carries the pressure to win this game if they are to resurrect the title winning chances or lose the title to City Oilers.