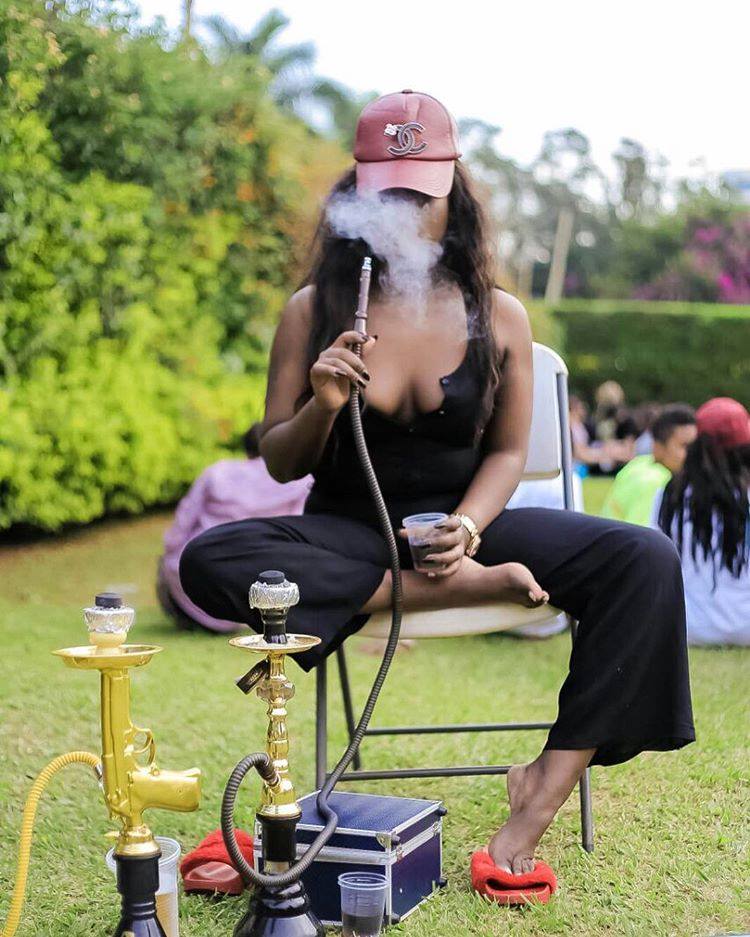 Police in Kampala last weekend arrested over 30 shisha smokers for contravening the anti-tobacco act 2015 that banned smoking shisha and other toxic substances in public.




For starters, shisha or hookah smoking is where people use tobacco sweetened with fruit or molasses sugar, which makes the smoke more aromatic than cigarette smoke.
Popular flavourings include apple, plum, coconut, mango, mint, strawberry and cola. Wood, coal, or charcoal is burned in the shisha pipe to heat the tobacco and create the smoke because the fruit syrup or sugar makes the tobacco damp. The smoke is inhaled using a pipe. Yes, the smoker behaves like a person smoking from a car's exhaust pipe.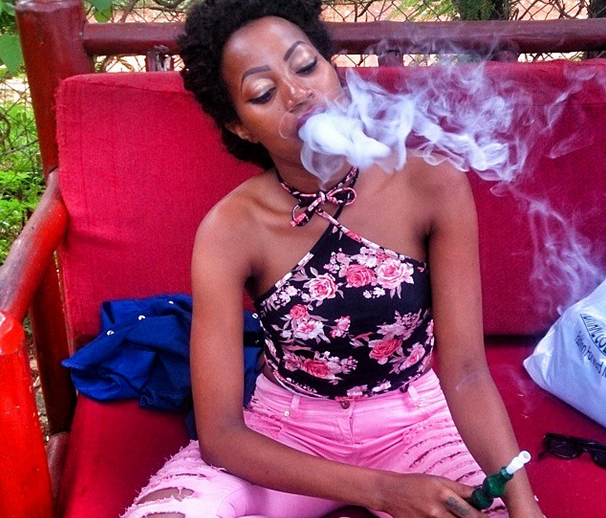 In Hakuna Mchezo style, Kira road division police commander Filbert Waibi, cracked the whip on several joints like Cayenne, Cassablanca, Dinners and Panamera bars. Shisha pots were confiscated. Uganda Police can actually enforce these laws.
Afande Waibi stated that they will be charged according to the Tobacco control act 2015 and if found guilty, one is liable to imprisonment for a period of two months or a fine of sh480,000 or both.
The first wave of operation swept through Mukono.
On Tuesday night, the operation swept through Kabalagala pubs.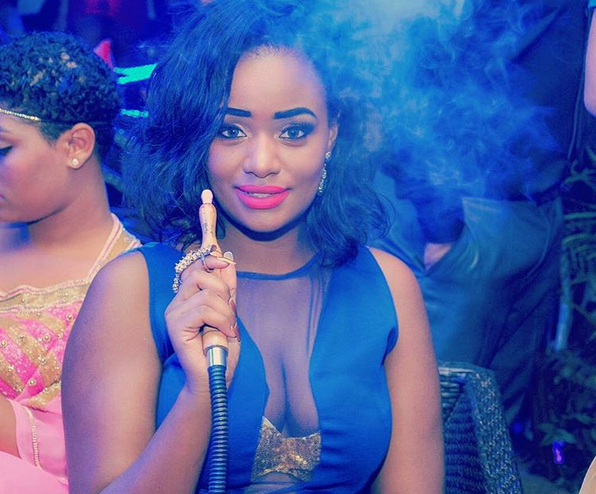 The Anti Tobacco law
According to the law, people lighting up in bars, restaurants or hotels now face being fined Shs 480,000 or jailed for up to two months.
Smokers must be at least 50 metres away from public spaces, such as schools, hospitals and taxi ranks.
The laws also ban the sale of electronic cigarettes and flavoured tobacco for water pipes or shishas, which have become popular in clubs of the capital, Kampala.
In further anti-smoking measures, the government has banned the sale of single cigarettes and tightened rules on labelling, advertising and selling tobacco to under-21s.
Health effects of shisha smoking
According to research carried out by the World Health Organisation (WHO), the volume of smoke inhaled in an hour-long shisha session is estimated to be the equivalent of smoking between 100 and 200 cigarettes.
The estimated findings go on to show that, on average, a smoker will inhale half a litre of smoke per cigarette, while a shisha smoker can take in anything from just under a sixth of a litre to a litre of smoke per inhale.
The charcoal used to heat tobacco in the hookah increases the health risks by producing smoke that contains high levels of carbon monoxide, metals, and cancer-causing chemicals.
A typical 1-hour-long hookah smoking session involves 200 puffs, while an average cigarette is 20 puffs. The volume of smoke inhaled during a typical hookah session is about 90,000 milliliters, compared with 500 to 600 milliliters inhaled when smoking a cigarette.
Using a hookah to smoke tobacco poses a serious potential health hazard to smokers and others exposed to the emitted smoke.