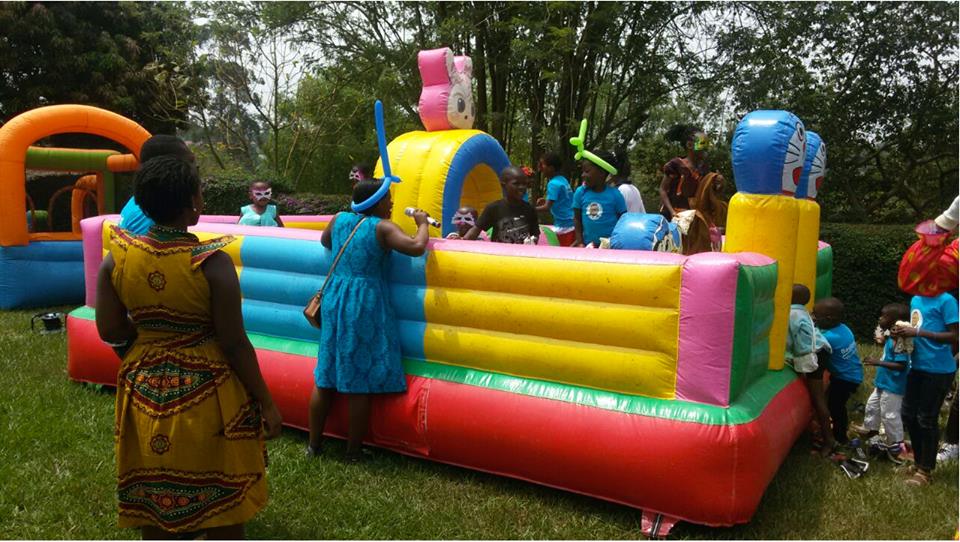 Besigye relived his childhood with kids as they brought the soft side in the presumably tough rough opposition leader. Kizza Besigye recently hosted hundreds of school children at his Kasangati home and the kids seemed to be head over heels in love and admiration of the FDC president.
The FDC president organised a "Back to school" party at Kasangati with numerous kids donning the sky blue FDC t-shirts branded "Besigye is my president".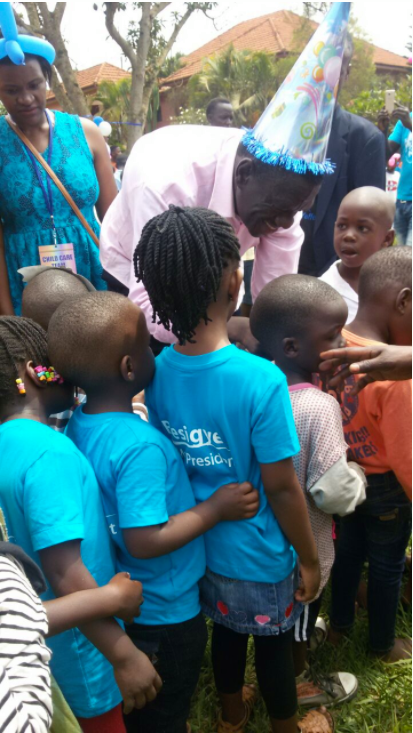 Back in the day, children were fascinated by the current president to the extent that when a helicopter or plane hovered across the sky, they shouted, "Bye Museveni! Bye Museveni". These changes in the times are quite a tale to tell especially with Besigye more commonly seen in protests and violent arrests.
Besigye shared with the kids a range of activities from dancing, singing, face painting, and rope skipping. The games brought out the boy in the presumably tough and rough Besigye. He joined them on the song "I know who I am" as they danced to lyrics that is sprinkled with messages like "We are a chosen generation… I know who I am…"
Besigye kept away from political matters before the kids. He urged children to grow up with the zeal to serve their country and he described them as the future leaders.