kowtow poohoo
!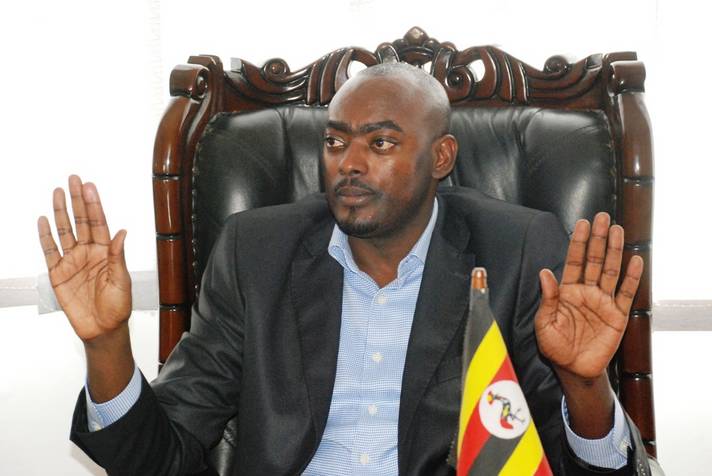 Hon Mbidde, Democratic Party's deputy president and also representative of the party in East African Legislative Assembly came under attack by the Uganda Young Democrats, the youthful wing of the party who argued that his table is already full and he should step down from the DP deputy seat. Mbidde unleashed the vocabulary on the youthful democrats who are still wondering what he meant. However there are some politicians who might not be impressed by all the poohoo. These politicians don't just give a damn! Here they are.

Mubarak Munyagwa
A darling of the press, Hon. Munyagwa has kept away from English language like it's a plague. The Kawempe south Member of Parliament Mubaraka recently sent ribs cracking when swearing as he left a trail of dead buffaloes.
Kato Lubwama
The Lubaga South MP has had tough times with the Queen's language. The former comedian is still not about to change. He was recently quoted to have said, "I possesses a diploma" when quizzed over his ongoing case about his academic credentials.
Nasser Ntege Ssebagala
The man of all seasons former Mayor of Kampala perhaps holds the most impressive record murdering buffaloes. If Kato Lubwama has murdered a clan then Seya has murdered a whole tribe of buffaloes.
Haji Abdul Nadduli
The new minister without portfolio watches over his words with so much care like a surgeon. For he knows the inevitable could happen and it usually does but then, he normaly breaks into Luganda to confuse the listener.
Elton Joseph Mabirizi aka Ma Breezy aka "Mr. Empowering women Down there"
Joseph Mabirizi's comical attempts at debate in fluent English at the presidential debate left the nation in stitches.
DP's Fred Mukasa Mbidde's deep knowledge of the English language has served us very rare species of vocabulary that even our teachers of English language are scribbling notes. It was very