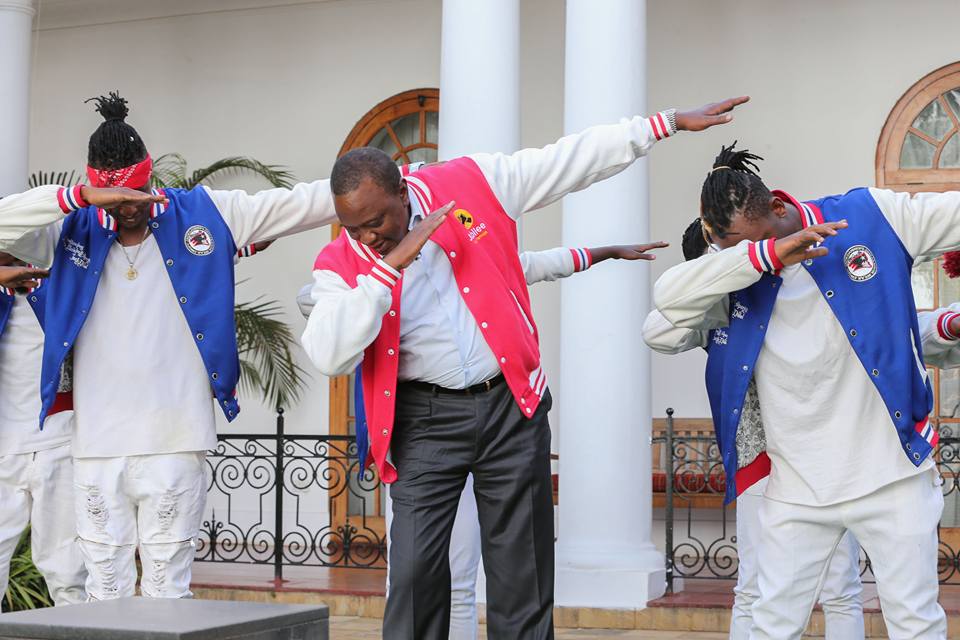 Coolest president right now? I can't tell but if this video is anything to go by then Kenyan President Uhuru Kenyatta could simply be the coolest president in the world right now.
The president shared a music video which features a Kenyan dance group as they showcase popular dab and lipala dances. Why is the president dancing? It's election time my friend and Uhuru Kenyatta, a youthful leader knows what just do.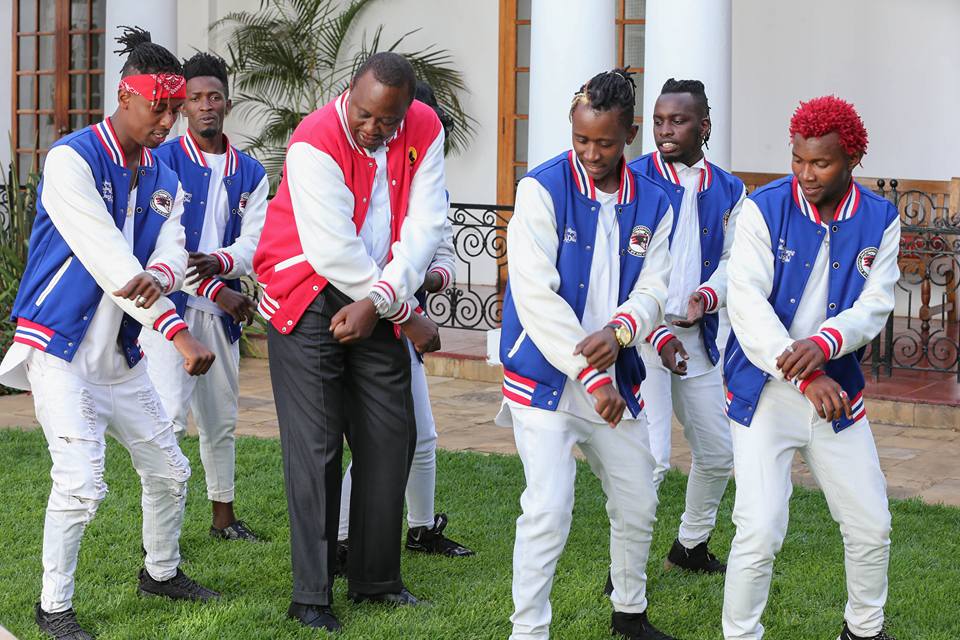 The video titled "Bamba kura yako" is a campaign slogan for the president seeking another term in office.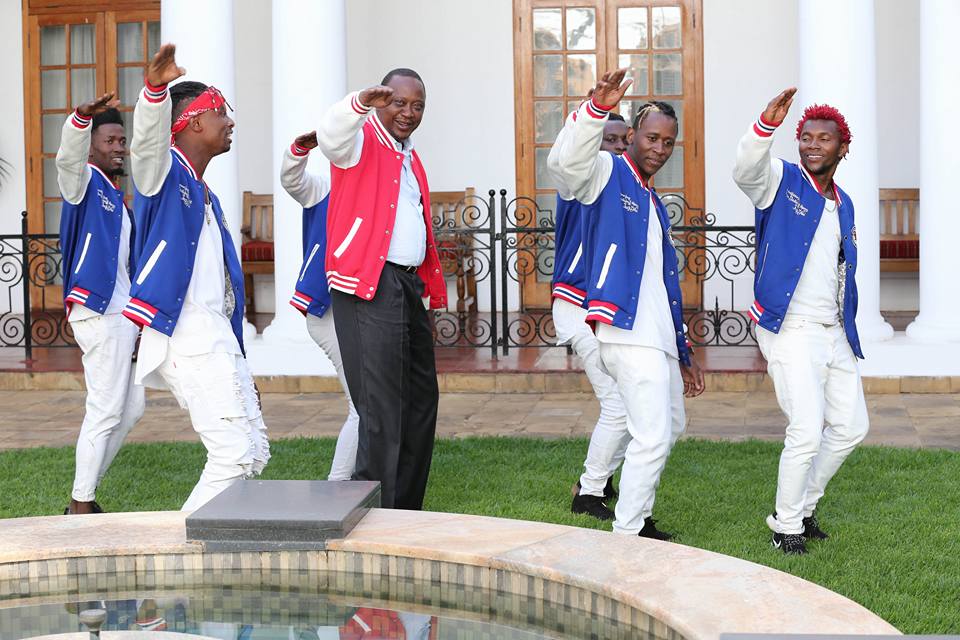 Ugandans will be familiar with all these especially after our very own President Museveni released a rap song, "Another rap" and went on to win the elections. The power of music is real. Below is the video.