The Singleton Challenge golf tournament returns this Saturday, February 11, 2017 at the Entebbe Club. Some of the country's most acclaimed golfers will gather at the oldest golf course in the region to tee off in the second round of the tournament, with an all-expenses paid trip to watch The Open at the Royal Birkdale in Southport, England the alluring prize at stake for the winning pair.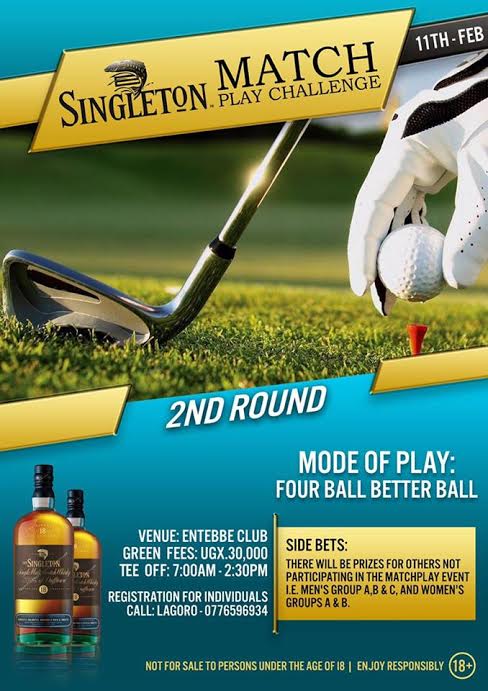 The latest round of breathtaking golf at the challenge, featuring 32 pairs, will tee off at7:00am, and run until 2:30pm. It is a continuation of the five-month long Singleton Challenge that will climax in May this year. Allan Muhereza (69 nett) outshone the rest to secure top position on the leaderboard as first round action closed on January 14.
"Players are very excited and looking forward to the day. Following the win of the club championship under the same format, pairs are psyched up for the weekend," said Entebbe Club vice president Oscar Semawere.
He added that those who dropped out last time would not be under pressure as they would be fighting for the group prizes or the side bet prizes.