As lovers were celebrating Valentine's Day yesterday, a 43-year-old man met his death after his anger paved his way to the grave.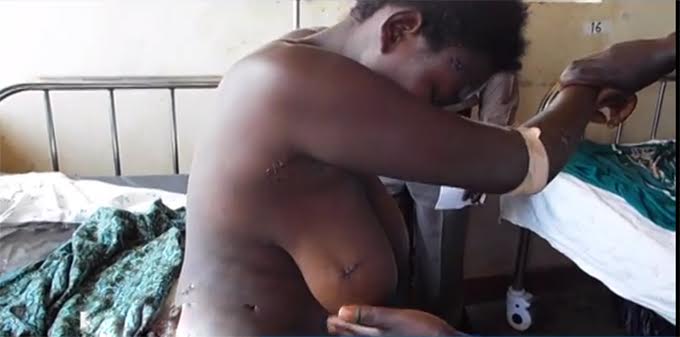 Kazungu Tumuliza a resident of Lwengo District was killed after he narrowly murdered his wife Jessica Tumuliza after she denied him sex.
When the wife rejected to allow him enjoy his conjugal rights, Kazungu became so angry and reached for a panga which he used to hack the wife.



Jessica's cry for help alerted neighboring residents who arrived to her rescue.The angered residents descended on Kazungu and over powered him. In the process, they ended up killing him.
According to Bukedde TV, the residents denied killing Kazungu claiming he had first taken poison.
"He first took poison and later attempted to murder the wife", stated one of the residents. Jessica is at Lyantonde government hospital nursing the severe cuts she sustained during the fight.
Lwengo Police DPC Diana Nandawula stated that Police is investigating the exact cause of the couple's fight as they wait for the doctor's report on what caused the husband's death.
RIP.