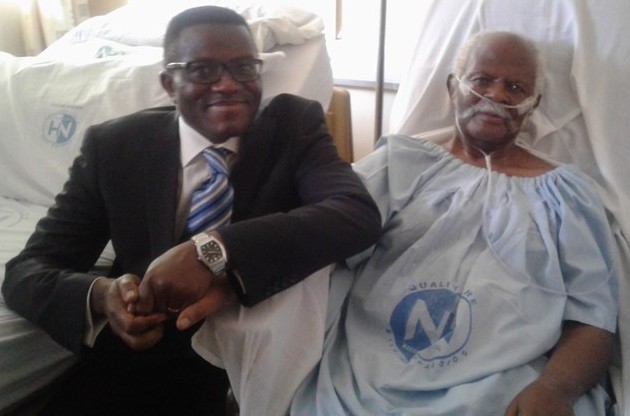 Katikiro Charles Peter Mayiga recently visited Joash Mayanja Nkangi at Nakasero hospital




Joash Mayanja Nkangi is the kind of politician you would never miss- all thanks to his legendary mop of grey hair that he combed backwards to give himself an immaculate and distinct look. What is more, the retired politician's record of exceptional service to the country is beyond dispute, having been part of different Ugandan governments since independence up to the present one led by President Museveni.
In Museveni's government, he was a senior official for several years, holding positions as Minister of Finance, Education and Justice at different times. Yet, he is now admitted at Nakasero Hospital since mid-February with what his family initially suspected to be pneumonia. More importantly, his family is soliciting public monetary assistance for the 85-year-old man.
In a statement issued by his daughter Josephine Mayanja-Nkangi who you will remember as former Prime Minister Amama Mbabazi's spokesperson and one of the lead campaigners in the presidential elections last year, the family made it known to the public that their monetary contributions would be most welcome by providing a Mobile Money number along with a message appealing for the public to let the old man recover in privacy.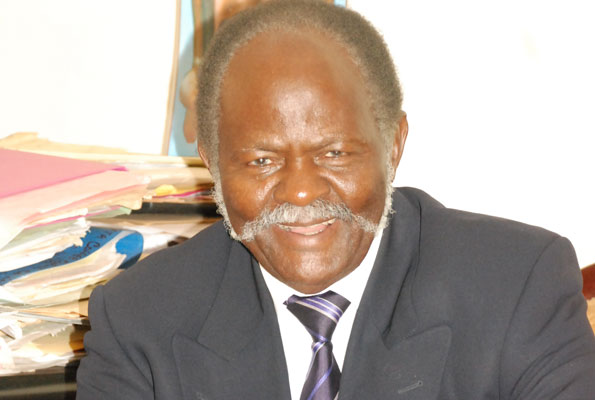 The statement read in part; "At the moment, everything humanly possible is being done to manage the situation. He is generally stable and pain free. As a family we appreciate the fact that daddy belongs to the nation, not just to us. We know that many would like to see him however, it is critical that he rests so his strength can be renewed.
"We ask that everybody respects his dignity and the right to privacy."
The statement further added; "If there are any further questions, feel free to contact me — Josephine Mayanja-Nkangi on the numbers provided below. For those in Kampala the Mobile Money Account Number is +256776355500". A contact and a number for those in the Diaspora was also provided.
Despite visitors to the old man being limited, the Buganda Prime Minister, Charles Peter Mayiga, was one of those few allowed to visit the bed-ridden Nkangi, who, like Mayiga, has previously served as Buganda Prime Minister as well. Matooke Republic wishes Mr Nkangi a quick recovery.