Former Finance Minister Joash Mayanja Nkangi lived relatively a long life rubbing shoulders and working with the biggest names in this country's political space from pre-independence days. However, he died with one regret.
Before his death today morning at Nakasero hospital, Nkangi revealed to the media a month back that he regretted the time he spent working in public offices on administration duties. He preferred to have served in his personal businesses and investments.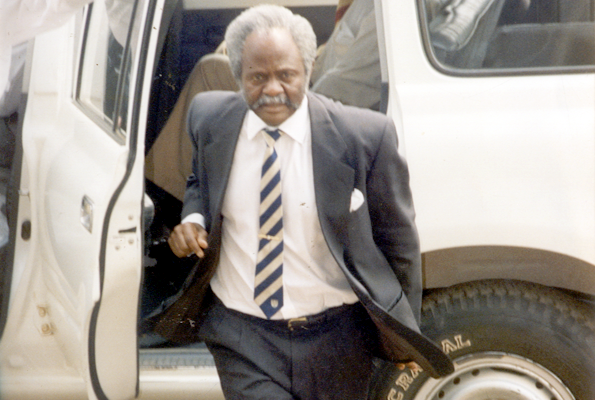 ''If I had invested my time in business, I would be wealthier than I am now,'' he said.
Nkangi who once owned a coffee factory far back in 1993 when he was the Finance Minister said the factory collapsed because he had no time to supervise his workers. However he had hopes of reviving it. These plans did not come to life.
Nkangi had been admitted to Nakasero hospital battling pneumonia where he was announced dead today at the age of 85. A few days before he passed away, there were calls for help from the general public to able the family meet his medical bills.
RIP.