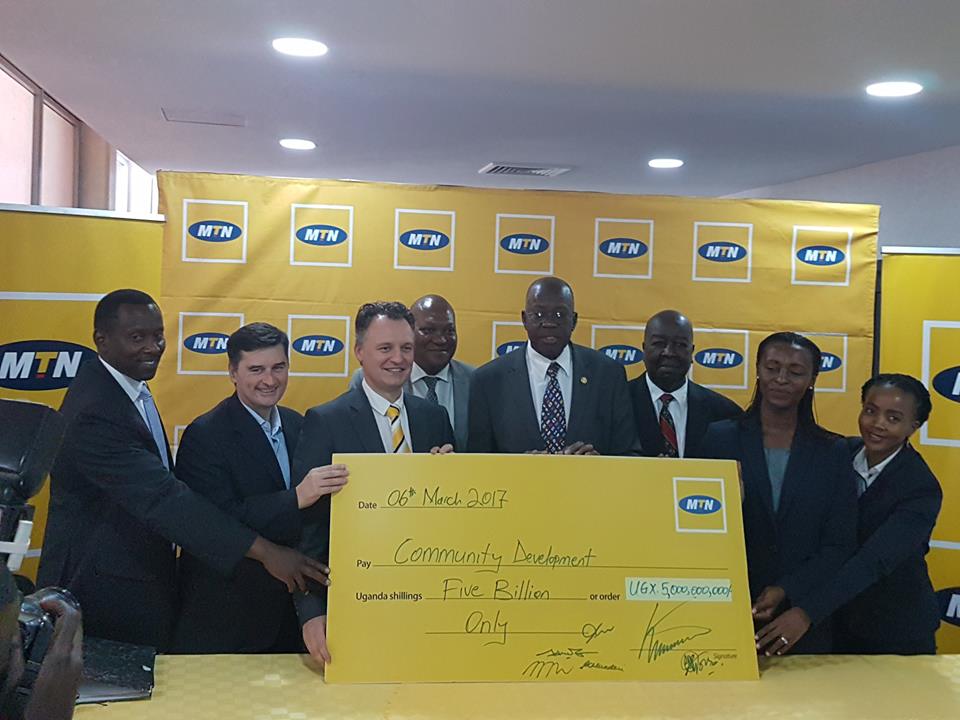 MTN Foundation Uganda yesterday unveiled big plans as it celebrated 10 years since inauguration. The foundation has invested Shs5 billion towards the development of communities around the country this year 2017. Among the projects includes supply of reusable pads to schools countrywide. I know by now pads fo
r school girls is a hot topic thanks to Dr. Stella Nyanzi's campaign in response to the First lady's statement that the government had no money to honour its elections promise to supply free pads.
The commitment was announced during a press conference at MTN Towers by the Chairman of the MTN Foundation Board of Trustees, Mr George Stephen Egaddu. He applauded the Foundation for the great work in empowering the under-served communities throughout the decade. "I believe that with Shs5 billion we will be able to expand the foot print of impact to more deserving communities across the country," he said. MTN CEO, Wim Vanhelleputte said that the funds will be distributed around the country to cover a series of projects that fall between education and health. "The world has gone digital and that it's only logical that our education system embraces this reality. That is why at MTN we are focusing on enabling education through introduction of technologies that enable and empower the learner and the teacher," he said. Some of the mentioned projects that have been approved and will spread across all the five regions of Uganda the supply of pads countrywide and; Building 5 schools in partnership with PEAS, an NGO dedicated to extending education to the furthest of communities. Donating equipment to hospitals. Support the Ministry of Disaster preparedness in fighting hunger. Building Innovation Centres partnering with Makerere University college of computing and innovation sciences. This centre will also support startup companies that will be developed through it.