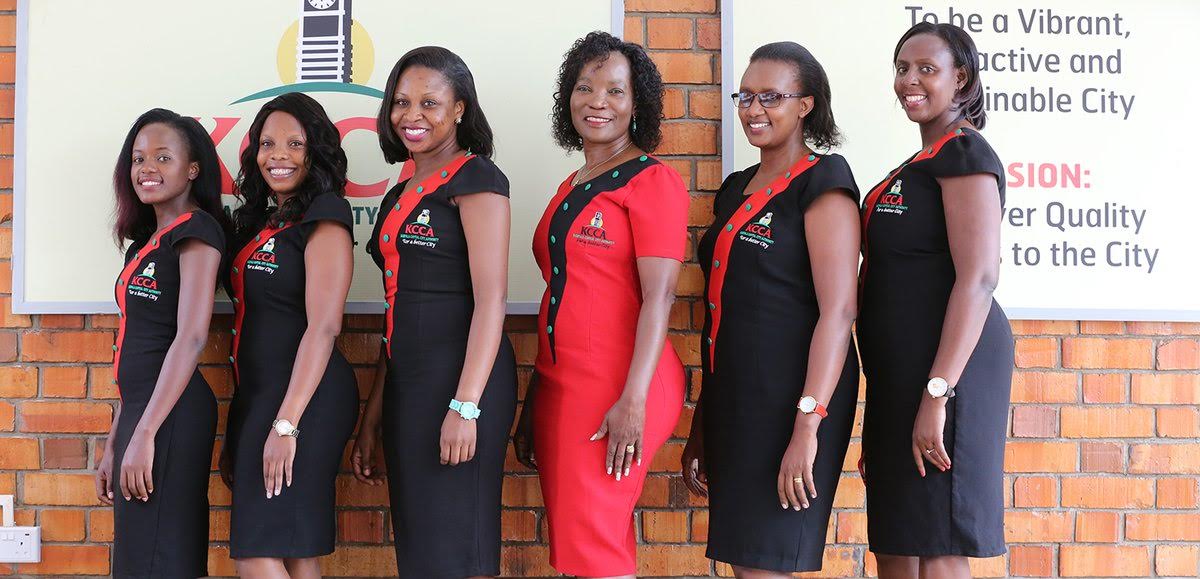 You all know she got it, right? Well, a leader leads by example and KCCA ED Jennifer Musisi is taking KCCA brand to a whole new beautiful level. Today, they unveiled a stylish look that celebrates the now famous backside and hips of the KCCA ED. I would be right to say that after Jennifer's photos have been trending of late, they were like, "Why not? Let's do this for all of us!"




The coordinated symmetrical dresses comes in black and red with light green buttons that depicts the colours of the authority. The dresses symmetrically drape the body while accentuating one's figure, the reason, they have become so popular.
The cap sleeves add a little bit of traditional gomesi but here, less is little and does the job. The overall look is not only beautiful but decent and a sight to behold. The workers at KCCA must be so motivated to get the work done when they look this good.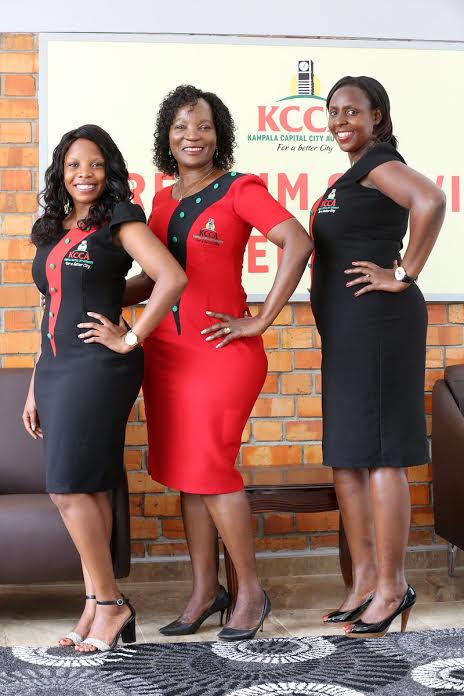 These dresses just fit right for KCCA's mission which is,"To works towards a vibrant, proactive, attractive and sustainable city. Talk about aligning goals with the smaller things that speak volumes.
The look was unveiled on twitter.
"Hello today! Meet our Client Care team ready to guide and serve you better", the tweet read. We are definitely reader for that better service!
Kudos Jennifer and the team.