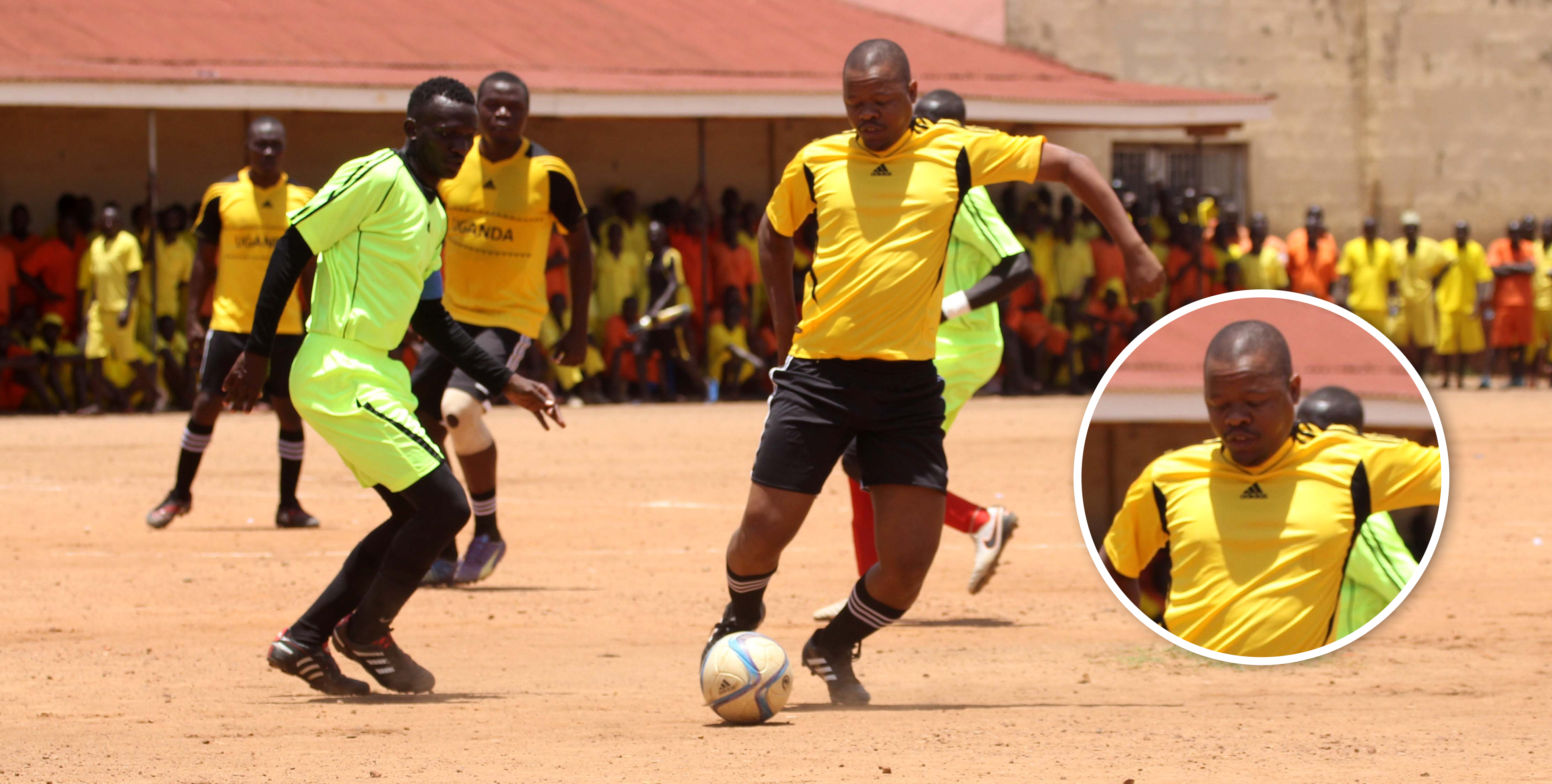 FUFA president Eng. Moses Magogo yesterday was impressed by the flair and skill of Luzira inmates. The president also demonstrated his versatility in the world of football as he showed that he is not only an administrator but he also still got it.
FUFA officials led by Eng Magogo and ex- Uganda Cranes internationals paid a visit to the Luzira Upper prisons in Kampala. FUFA selected team played against Luzira inmates and the fun filled game ended in a 2-2 draw. Such visits are part of FUFA's strategies to promote Ugandan football under a theme "Corporate Social Responsibility (CSR) cause".
"The unique power of football has brought us this close. I am humbled to be here for the first time as a visitor. FUFA is committed to associating with every kind of communities for the development of the game",Magogo stated.
After the game, FUFA donated a collection of items to help in the development of the game at the Luzira Upper Prisons; footballs, refereeing equipment, 50 cartons of soap and a computer to harness administrative work.