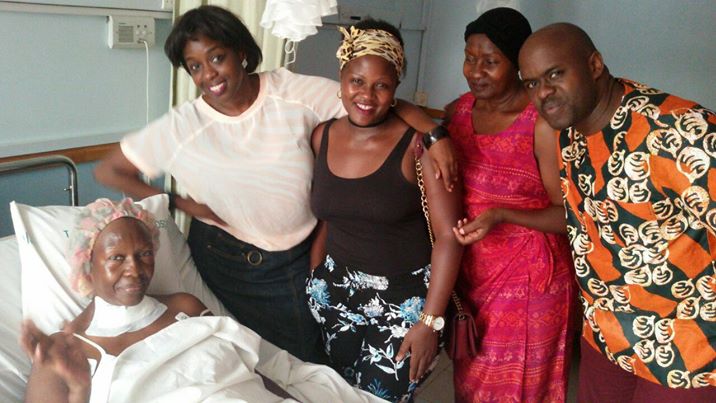 Singer Angella Katatumba and her siblings pose for a photo with their mother at IHK this evening Less than three weeks after the demise of her husband- the late Bonney Katatumba, Mrs Getrude Katatumba, one of the fallen Pakistan Consul's widows has also been admitted at the International Hospital of Kampala (IHK) for the past few days. We have gathered that Mrs Katatumba underwent a thyroidectomy operation this morning. A thyroidectomy is an operation that involves the surgical removal of all or part of the thyroid gland. Head and neck or endocrine surgeons often perform a thyroidectomy when a patient has thyroid cancer or some other condition of the thyroid gland (such as hyperthyroidism) or goiter. Getrude is the mother to singer Angella Katatumba and her twin brother Rugirwa Katatumba as well as a few other children of the late Bonney Katatumba.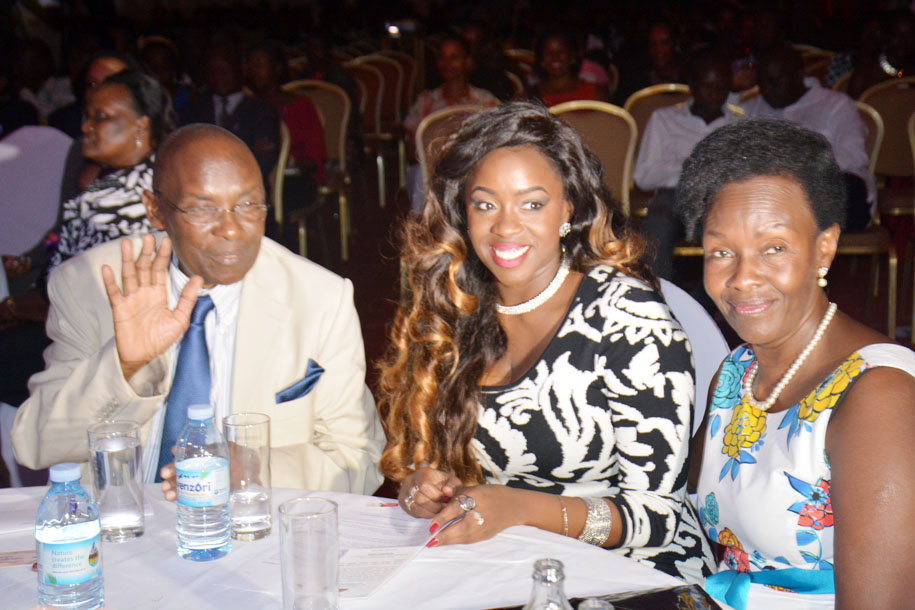 HAPPY TIMES: Angella with her late father- the late Bonney Katatumba and her mother Mrs Getrude Katatumba during one of her charity fundraisers Moments ago, Angella posted a photo of her and her siblings standing next to her mother on her hospital bed and had this to say; "Mama just had a Thyroidectomy operation at IHK this m orning. The devil is after us this 2017…what a year, but in Jesus' name, we will prevail." Please include Mrs Katatumba in your prayers folks! Businessman and diplomat Bonny Katatumba died after an unsuccessful operation at the same hospital where his widow on February 23
rd
. Katatumba who was also the Honorary Consul of Pakistan to Uganda is said to have succumbed to pneumonia and asthma. At his peak, Katatumba was known for his signature businesses like Blacklines House, Hotel Diplomat, Katatumba Resort Island and Katatumba Resort Hotel in Mbarara and Katatumba Academy.