Police yesterday recovered several firearms hidden in a swamped septic tank at St Benedictine Eye Hospital in Tororo district.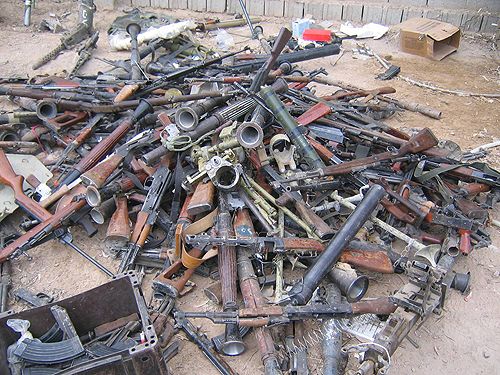 According to Maj. Francis Musasa, the Garrison commander for Rubongi, they recovered three anti-tank bombs, three grenades, one AK47 and one SLR gun.



"People whom we had hired to empty the hospital septic tank alerted us after becoming suspicious about objects they found down the septic tank. As the hospital administration we decided to reach out to police for assistance," the hospital administrator Oboth Okumu said.
However, according to the Tororo RDC, Martin Orwok, authorities suspect that the recovered firearms belong to the rebel group of late Alice Lakwena since they had their orgins in the area.
Police said investigations are still going on to confirm how the arms found their way into the tank.