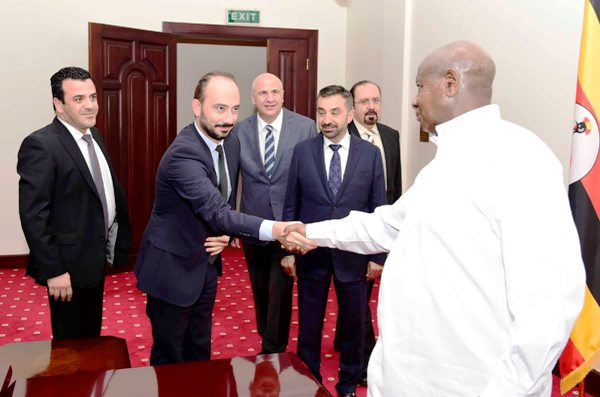 Two senior officials in the Ministry of Finance are being held by police on charges of soliciting for bribes from potential investors.




The two officials- Charles Ogol an economist and Godfrey Turyamuhika, a Commissioner, were arrested by a team of security officials yesterday at Ogol's office at the ministry headquarters in Kampala.
The two officials' arrest came after a tip off from the investors. It is believed that police worked with the investors and gave them serialized dollars that they had photocopied; the investors went ahead and presented the same notes to the ministry officials.
It is believed that Police then camped at the ministry and swung into action immediately the investors left one of the suspects' office.
Police working with other security organs, is said to have locked down the ministry for hours as the arrests were being made. According to reliable sources in the ministry, police restricted movements of employees at the ministry for hours as they ransacked the official's office for evidence.
"They (Police) found dollars in a safe in the office of one of the suspects; the dollars had matching serial numbers like those that had been photocopied by the police," an official who preferred anonymity told this website.
The source could not readily reveal how much the monies totaled to.
The source further told us that the two officials were whisked away in the infamous "Besigye van and are believed to be detained in Nalufenya.
The President senior press secretary, Don Wanyama confirmed the arrest. Don said that the Inspector General of Police Gen. Kale Kayihura had informed the president about the development.
"President Museveni has today been briefed by the IGP about the arrest of two senior officials in the Ministry of Finance who were taking bribes from investors," Wanyama stated.
Our source however told us that the two suspects ordinarily have nothing to do with clearing investors.
The source also revealed that the bosses of the suspects tried to defend them but the Police stood their ground and went ahead with the search.
Museveni has previously threatened stern action against officials soliciting bribes from potential foreign investors.