Social critic Frank Gashumba has been in the news this week, first for falling out with NBS TV and a sustained social media campaign against him by former journalist Ben Baggio Nyombi who claimed he had conned him.
In fact Nyombi claimed it was his complaints against Gashumba that led to his firing from the TV station just a month after he started The Eagle Talk show that he co-hosted with Basajja Mivule. NBS addressed the issue saying that they asked Gashumba to step aside as they investigated the allegations because they didn't want the image of the station tainted. Gashumba responded with a letter from his lawyers demanding an apology lest he sues them for defamation. By press time his ultimatum hadn't elapsed but we sought his side of the story.
You gave NBS a 24-hour deadline to apologise. What next now that there is no apology?
We shall go to court. Seven lawyers have already volunteered to work with me on the court case. The 24 hour deadline elapses today and if they don't respond, we are going to fight. I have been looking for someone to fight by the way.
Was the Eagle Talk show your idea like you posted on Facebook?
NBS was a platform but the idea was entirely mine.
What are your plans for the TV show?
We are planning on launching an online TV next month. Like I said, the idea was mine so we shall move it there.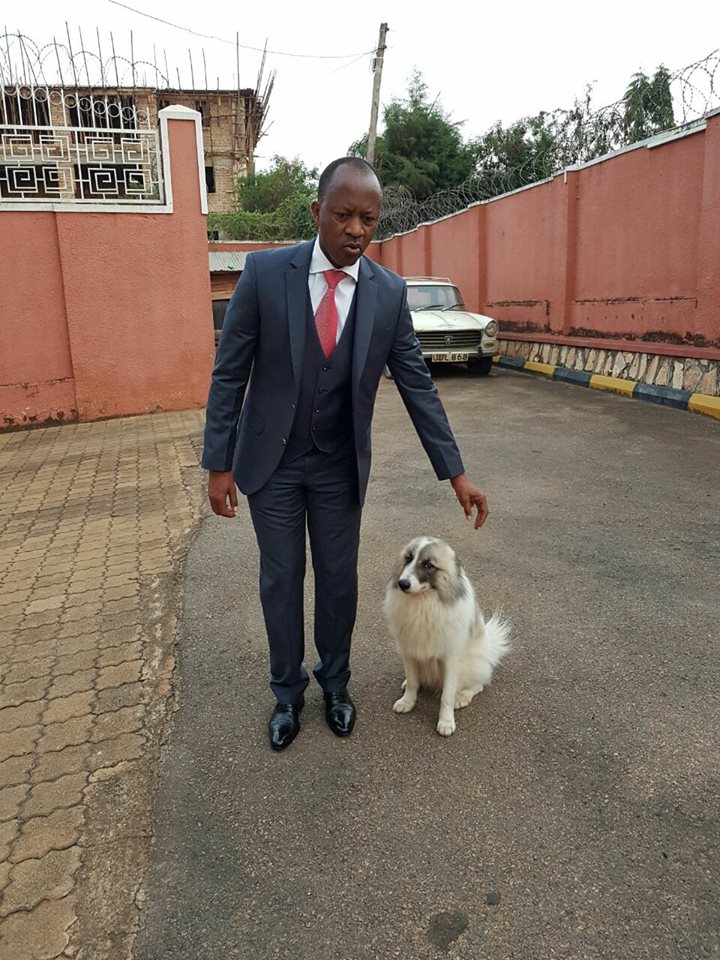 There is a guy on Facebook called Ben Baggio Nyombi claiming that you conned him? Do you know him? Are you a conman?
I don't respond to social media flies. I would need 74 hours a day if I was to respond to each of them. Where are these people who are accusing me? It is your role as journalists to find such people. They are just useless people who are turning social media into a platform to make false allegations.
He claims it's because of his complaints against you that you were booted from NBS …
I called Kin Karisa (NBS owner) four times on Sunday. He did not pick my calls. I texted him telling him about my decision to quit the station, but he did not reply. I resigned and I was not sacked as people are reporting. I am not an employee of NBS to be sacked. If anyone has an allegation against me, they are supposed to go to Police not NBS. I am ready to fight NBS even if it means selling my socks.
But there are many fraud allegations against you ….
Have you never heard of a successful person who is not attacked? When Barack Obama was president there were over 3000 false allegations every day. They talk about me because I am a brand. I pay Shs26m per term in school fees for the poor. How can I take a mere Shs2m (in reference to Nyombi's claim)? I don't know how long you have been working as a journalist. If you can remember, in 2007 people talked a lot about (Aisha) Nabukeera but that experience made me a much stronger man. I am a lion and I fight with lions. I am an eagle and I fly with eagles. Right now I'm focused on my battle with NBS because I fight with buffaloes.
Can you respond to previously published fraud cases against you, like the DFCU case and students who said they gave you Shs20m to take them abroad?
I don't respond to hogwash (switches off his phone).