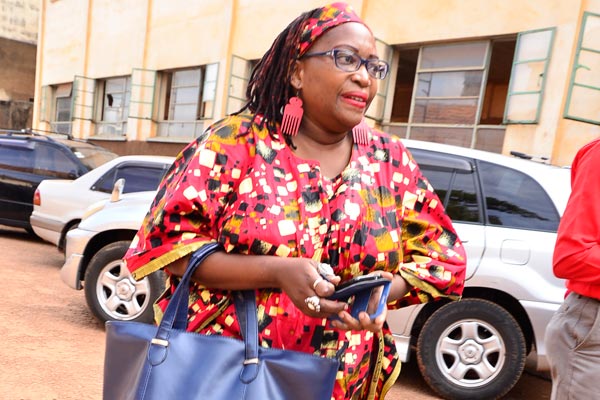 Police has confirmed arrest of controversial Makerere University Research Fellow, Dr. Stella Nyanzi, hours after she was picked up outside a hotel in Kampala last night. Nyanzi had just addressed a Rotary Fellowship Mackinon Suites in Nakasero, Kampala. The Director Criminal Investigations Directorate (CID) Grace Akullo has confirmed the arrest but declined to reveal where Nyanzi is being held. Nyanzi has in the last three weeks been using social media to criticize the First Lady and Minister of Education and Sports, Janet Kataha Museveni, for her stand on government's failure to avail sanitary pads to school-going girls.
She also faulted the minister for being out of touch with reality for suggesting that parents should avoid using motorcycles to transport their children to school. According to the Kampala Metropolitan police spokesperson Emilian Kayima, Nyanzi was under investigations even before her arrest.
under Section 24 of the Computer Misuse Act 2011 and Offensive communication contrary to Section 25 of the same law. Using sexual innuendos, Dr. Nyanzi has for the past two weeks been posting strongly worded messages on her Facebook Wall criticizing government policies.
Her main target has been Education Minister Janet Museveni, who was on March 30 forced to break the silence and react to Nyanzi's attacks. Section 24(1) of the Computer Misuse Act, 2011 provides for a fine of 1.4 million shillings or a three-year imprisonment or both for any any person who commits cyber harassment.