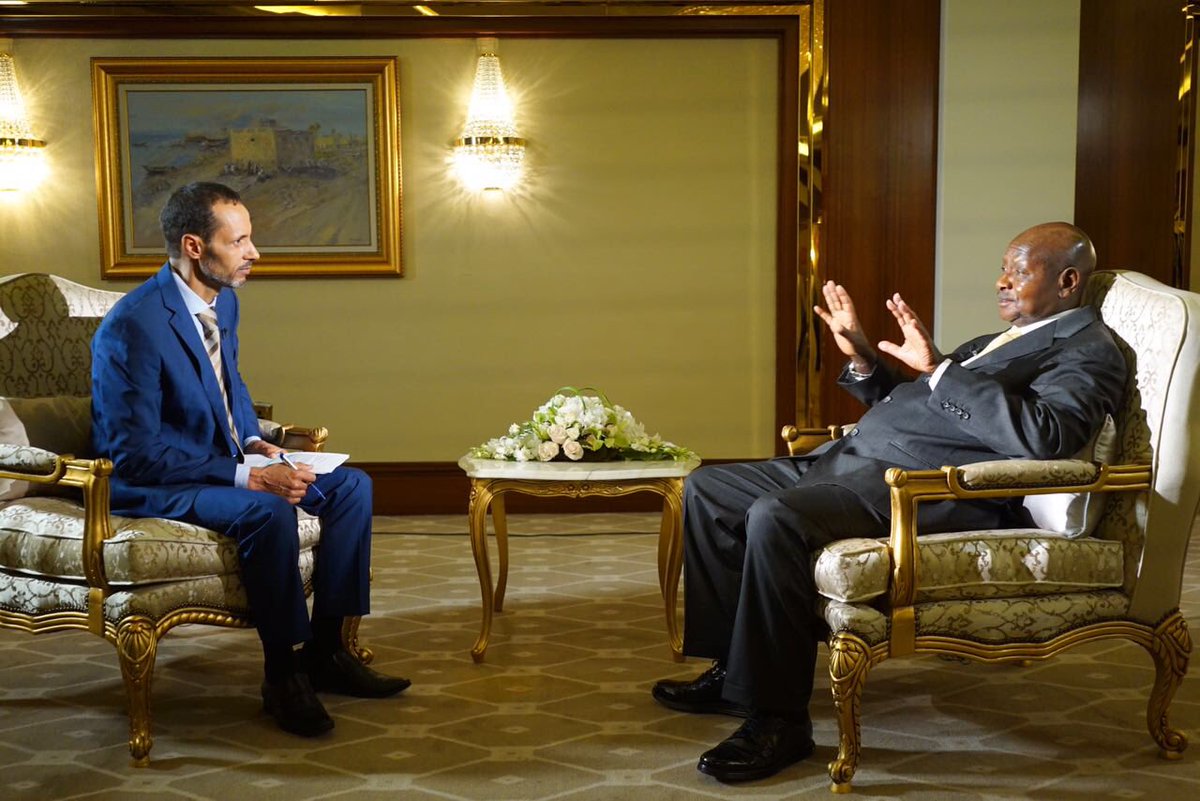 President Museveni recently had an exclusive interview with Al-Jazeera and guess what, he took the Al-Jazeera journalist to school. The president's articulation, calm and calculated responses made the journalist nervous, at times and struggling to keep up with the pace of the president's in-depth knowledge.
There are plenty of quotes from this interview.
They had an exclusive chat about democracy, Stella Nyanzi, succession and foreign policy.
Here are some tit bits.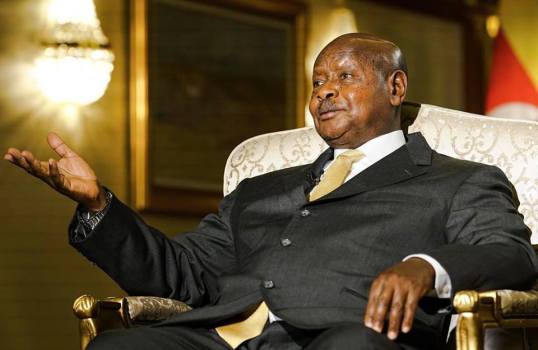 On Rwenzururu
Al Jazeera: We are talking about those who were killed, not those who are in court.
Museveni: Yes, even those who were killed. Were they killed for no reason – we shall find out from the court. It is in the court now. We call it the principle of subjudice. If I start saying they were wrong, they were this, they were that … then I'm interfering with the court. What I can tell you is since the matter is in the court, bring all your cameras, come to the court and film what they say. I invite you.




On succession
Aljazeera: "…Who is capable of leading the country after you?"
Museveni: The people of Uganda will decide WHO, based on the WHAT. The problem with you is that you spend most of the time on the WHO and not the WHAT-what is done.
On UPDF in other countries
Museveni: "When we fought against the Portuguese in Mozambique and Angola, the front line states, who was paying them? Or, when we fought against Ian Smith in Rhodesia, who was paying those African countries that sacrificed?"
Dictator or democratic leader?
Interviewer: In history, how do you guarantee that you are not remembered as a dictator?
Museveni: A dictator who is elected five times, that must be a wonderful dictator-a special one.
On Stella Nyanzi
Interviewer: Why is activist Stella Nyanzi in jail just because she expressed herself?
Museveni: You cannot trample on the rights of others and say it is my right to abuse other people, to insult other people. NO.
Check the video below: