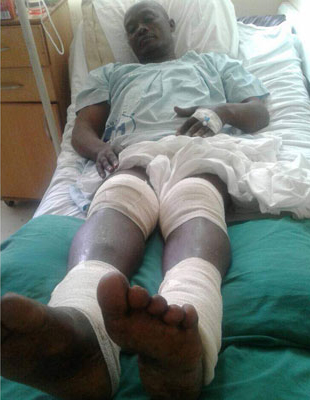 Inspector General of Police, Gen. Kale Kayihura started off his new contract on a bad note after photos of Kamwenge town council mayor Geoffrey Byamukamu who had been inhumanely tortured by police surface.




Byamukama had been tortured under Police detention in Nalufenya with police trying to draw a confession in connection the murder of fallen Police spokesperson Andrew Felix Kaweesi.
The photos of Byamukama lying in agony on a hospital bed at Nakasero Hospital caused public outrage with many saying there is no difference between the current government and the Amin regime.
President Yoweri Museveni has weighed on the subject, writing to Kayihura and the Director General of Intelligence services, instructing them to reign in their officers to stop torturing suspects.
"The use of torture is unnecessary and wrong and must not be used again if it was being used as I see some groups claiming in the media," Museveni said.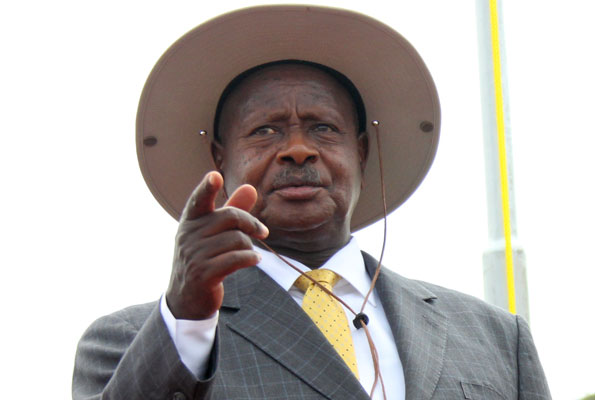 "It is … clear that torture in order to extract confessions (okutatsya) has three possible mistakes that may even interfere with the fight against crime. Number one, you may torture the wrong person, somebody who is totally innocent. This is very unfair," he said.
"Secondly, somebody may admit guilt when he is innocent in order to be spared being tortured. This will make the real criminal escape in order to commit more crimes later."
"Thirdly, confessions by the criminals are not necessary. Even if the suspects do not admit their guilt, if the investigators do their work well (finger-prints, photo-graphs, DNA tests, eye-witnesses, the use of other scientific methods, the use of dogs etc), the criminals can get convicted," he advised the officers on how best to do their job.
Museveni said torture is an archaic method of fighting crime. "In our traditional societies, torture was commonly used and it was not only accepted but, actually, encouraged. Hence, the proverbs like: "Akabwa kaiba kaihura omugoongo gwaako" in Runyankore and "Akabwa kabbi, kasasula mugoongo" in Luganda. In both dialects, it means that "a stealing dog pays with its back", i.e. by being struck with sticks (enkoni, emiggo) on the back."
"Traditional ideas, however, had their own mistakes in many instances. That is why, those ideas that are not consonant with logic should be abandoned."
"Of course, the criminals are most annoying by using the cowardly but shallow methods of the boda bodas, taking advantage of the large number of vehicles and people in order to commit crime and hide. That, however, should not make us panic and go back to the defective traditional methods of okutatsya."
"We defeated Lakwena, we defeated Kony who was being heavily supported by external elements, we defeated the ADF that was, again, being heavily supported by foreigners, we defeated the UPA of Teso and disarmed the Karimojong cattle-rustlers by removing 40,000 rifles from them. We cannot fail to cope with cowards using boda bodas to kill people who are peacefully sitting in their cars or walking along the streets," he said.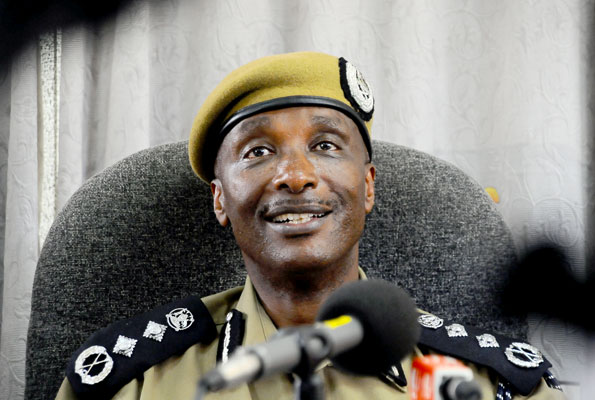 The President vowed that the death of fallen Muslim clerics and police officers like late AIGP Andrew Felix Kaweesi will be avenged but through legal methods.
"Our annoyance with these criminals should not make us opt for defective short-cuts. These are hardened criminals by default who think that by denying they can kill and escape accountability. However, we shall get them using patient means of evidence but not through torture because evidence through torture is not reliable," he said.