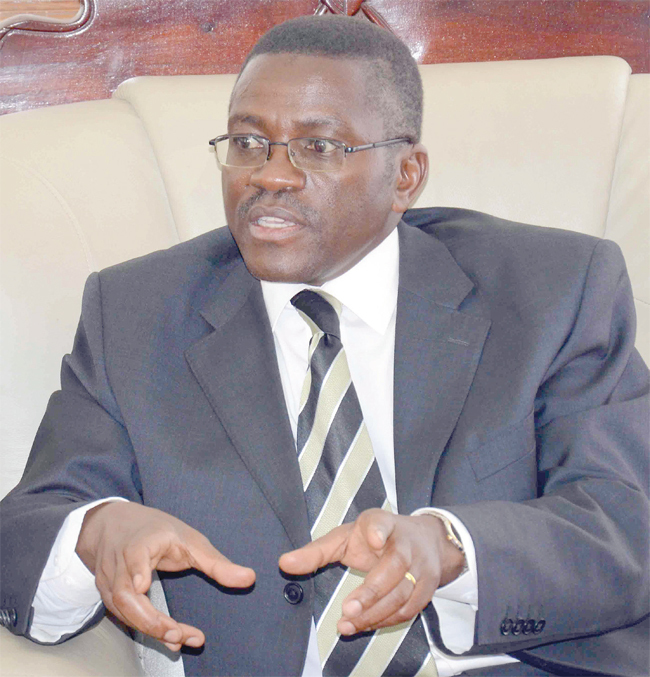 Buganda Katikkiro Charles Peter Mayiga's name always comes up on the list of people who are presidential material whenever the debate of who can succeed President Yoweri Museveni comes up.




During a media engagement at Bulange Mengo last week, Mayiga spoke extensively on a range of issues and he did not rule ever contesting for the top office in the land, though he was cagey about the subject insisting that he still has a lot of work to do for the Kabaka and would love to go away from the public eye for a while after this assignment.
"I hope not. This job is big enough," Mayiga said when Matooke Republic asked about whether he intends to join politics and lead the country at some point.
On further prodding, he said you can't rule out anything.
"I'm a Ugandan I have got qualifications and in life they say; 'never say never'. But that's not what I'm looking at," he said.
"Being Katikkiro is a very exhausting job. I think after here you want to go I some quiet place and disappear from the public. I love to write and read. I want to write a book. I have written three books and I want to write many other books. That's what I'm looking forward to," Mayiga said on where he thinks life will lead him when he accomplishes his duties as Katikkiro.
"But you know, who knows, when I was joining the Kabaka here in 1991, I was a child. I never ever could have thought that I would become Katikkiro. But who knows the future? Everyone who knows me knows that I was telling everyone that when Katikkiro JB Walusimbi is out, I'm also out of Bulange. But things turned out differently and it looks like I'm not getting out of Bulange. Who knows what will happen, because I can't tell the future," he said.
"In my life I have not said I can't do this ever at all. That's not my attitude. And it has nothing to do with politics or public office. For me it is a philosophy of life," he clarified.
"If someone asked me, do you hope to ever go to the moon, I would tell them who knows, maybe, hopefully I will go there. And as it is today you can go as a tourist on Richard Branson's spacecraft," Mayiga said.
The Katikkiro however said that becoming President is not in his plans – especially the immediate ones.
"You have to do first things first. You have to finish work in front of you. I have work. You people always say I haven't accomplished a lot of my work. I want to concentrate on the tasks that the Kabaka gave me," he said.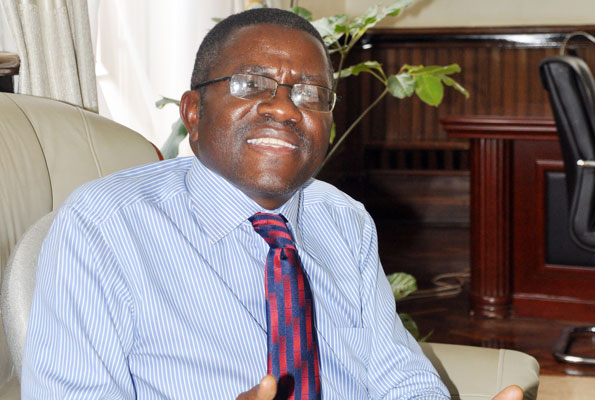 Kyapa Mungalo
The Katikkiro also defended the on-going Kyapa Mungalo initiative where Buganda Land Board is handing out leases to squatters on the Kabaka's land. The initiative has received criticism in some quarters with people saying the kingdom will take back its land after the 49-year-leases have expired, with all developments.
"Look at the Catholic church. The whole of Nsambya is land to the Catholic church. I haven't seen them chasing anyone."
"The whole of Lubowa is land belonging to the Buganda Kingdom, who have we chased from there? And there are marvellous houses there. The leases expire every day and they are renewed," he said.
"The whole of Munyonyo is Kabaka's land. Even the Catholic Shrine in Munyoyo which the Pope visited sits on the kingdom's land. Have you heard Sudhir complain, his resort hosts presidents and he is comfortable with his arrangement with the kingdom."
Buganda Land Board has previously said that the Kyapa Mungalo initiative is to help people on Kabaka's land legalise their stay, which is for their own good and security in this era of land grabbing.
Without mentioning names, Mayiga said that the vocal critics of the initiative have leases with Mengo yet they don't want other people to benefit. Recently documents leaked on social media indicating that vocal critics of Kyapa Mungalo like Presidential advisor Tamale Mirundi and Muslim cleric Sheikh Nuhu Muzata already secured their land titles from Buganda Land Board.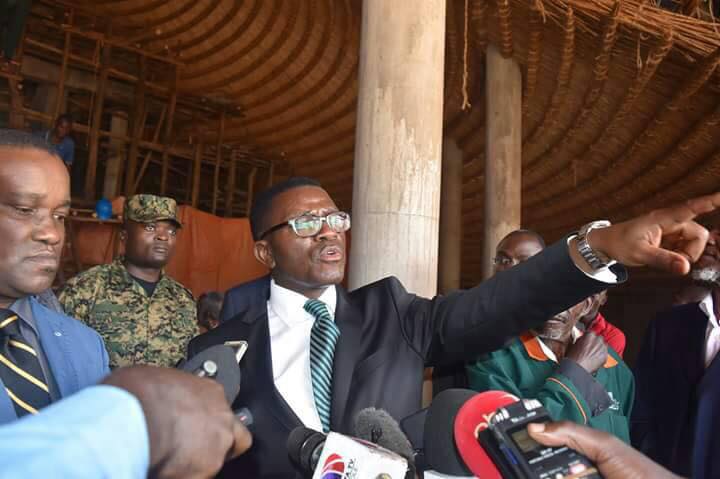 'Toffaali campaign should be in Guinness Book of records'
On a lighter note, Mayiga said that the Toffaali fundraising drive where he raised Shs13bn for the kingdom should go into the Guinness book of records.
"Apart from governments, I don't think anyone has collected that kind of money," he said.
He however said the Toffaali drive is currently on hold.
"It's tiring. You get mentally and physically exhausted. We were tired but it was worth it. The development is there for everyone to see."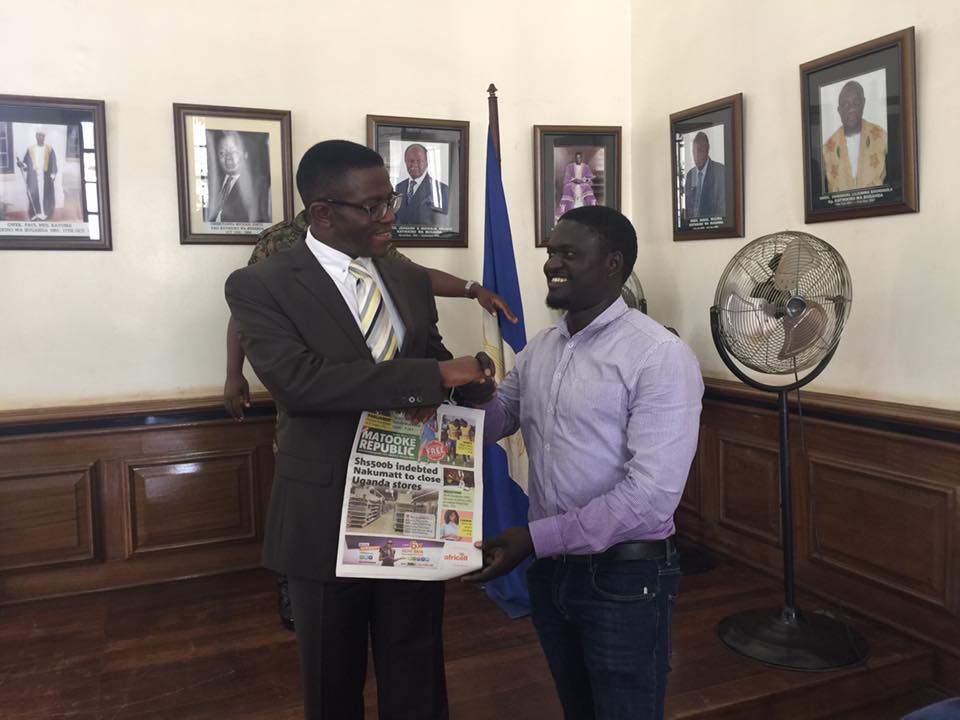 Mayiga has been the most development oriented Katikkiro in the recent past, but his policies have drawn criticism with some drawing in the Kabaka. He said some people planted critics to derail Buganda kingdom from the development path that it is on.
"I have discovered that the detractors of Toffaali are the same detractors of Kyapa Mungalo.
"Toffaali was to get people out of apathy. Buganda seemed to have been frustrated and people had given up. They thought that nothing could be done unless government came to the give them money, people were telling me to go to the queen to seek a donation to complete Masengere. That's not practical but when people are desperate they go for desperate measures…"
"We came up with this campaign to reawaken the people of Buganda. When I go to areas where we carried out this campaign, we can see that the message of Buganda Kuntikko (Buganda on top) sunk in. People who had abandoned their land have started cultivating coffee, bananas and some people somewhere get scared that people are waking out of their slumber…. They think this drive is dangerous because it opens people's eyes. They send those detractors unto us …I know who are doing this. I know them," he said.
"The same people who are telling you not to give Toffaali are the same people who go with hands out begging to do their own projects. You can clearly see that they are not honest," he said.
On people abusing the Kabaka
Some of the detractors have gone ahead to record audios abusing the Kabaka and sharing them on social media platforms.
"When you abuse the Kabaka, you create confusion. That's an abomination. Whoever does that we have to pray for them because we know what happens to people who abuse a Kabaka," he said.
"And the people who abuse the Kabaka are not many, only that it is out of this world, that's why it attracts too much attention. We even know some of the people behind those voices going around on Whatsapp," Mayiga said.
"How do you abuse the Kabaka, it is like the son calling his father names. Good thing is that there are also others attacking those who are abusing the Kabaka. I'm sure you have also heard them," he said.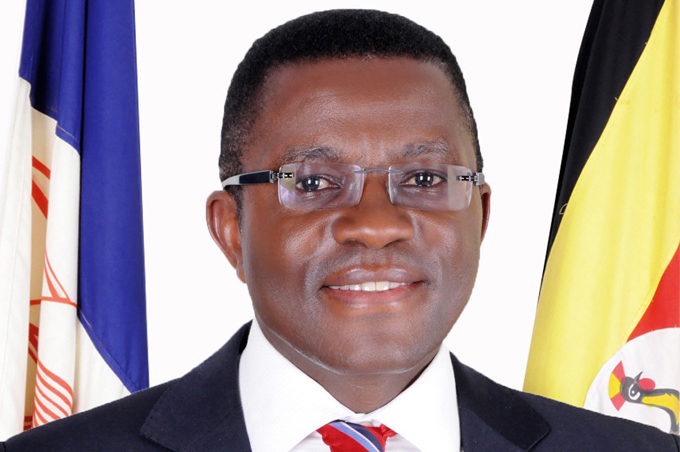 On police torturing suspects
As a public figure, Mayiga weighed in on the recent exposé of police officers who brutally tortured people suspected to have been connected to the murder of fallen Police spokesman Andrew Felix Kaweesi.
"The torture is unfortunate and portrays police as unprofessional. That's out-dated, it belongs to the 18th century. The methods that security agencies use to extract information in the 21st century are so diverse and torture is not one of them. That simply shows that the police force, especially the arm of investigation is not professional at all," he said.
"What about crime intelligence …they should detect crime before it even happens," Mayiga said.