As Kyadondo East constituency goes to the polls in the Parliamentary by-elections, Matooke Republic sits down with candidate Robert Kyagulanyi aka Bobi Wine. The singer is one of the favourites to win the race and if it was a battle of numbers at the campaign rallies he would already have won hands down.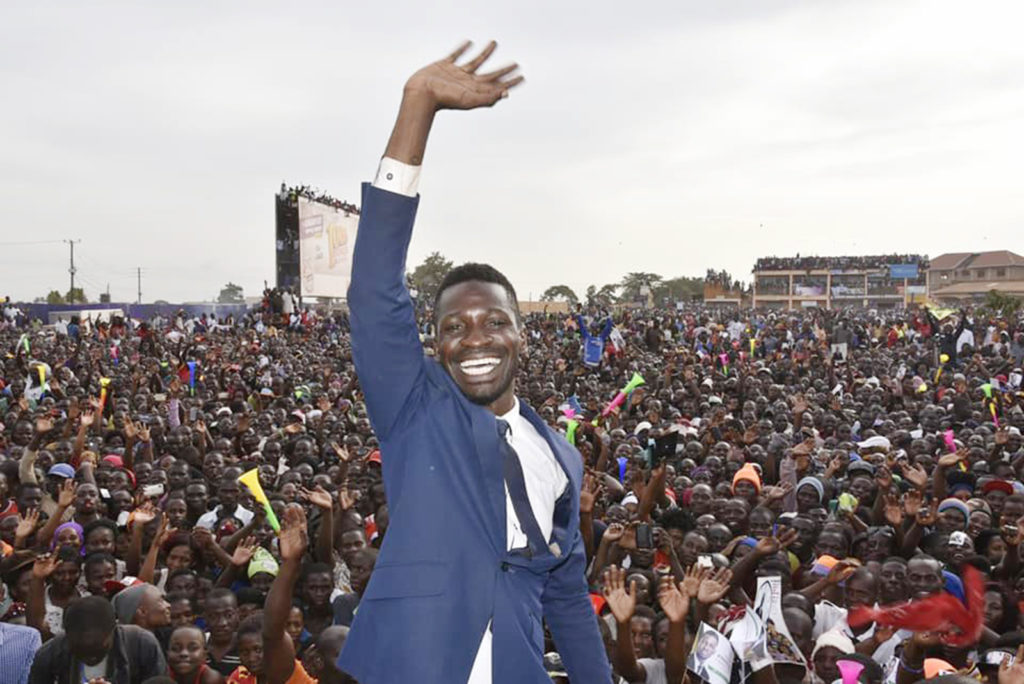 On Tuesday you were arrested. Is that something you had anticipated and prepared for?
No, I did not anticipate it. I intended to run a very peaceful campaign. You see most of our supporters are youth and they were peaceful. However the contradictions the EC and police brought were regrettable because I did not break any law or any instructions. I was legally supposed to hold a rally at Kasangati grounds which falls under Gayaza parish.
I had all documents authorising me to do so. I had even paid for the venue and erected the stage. Just hours to addressing the rally, the Police came and intercepted. I tried to explain to them, they arrested me. Eventually, they got to understand. I explained to the chairman EC my position and he understood it. The RPC understood it. The RPC suggested that much as I wanted to hold my rally at that place, the President wanted to hold a meeting near that ground.
The EC says you were campaigning in a place that isn't designated for campaigns because there is a hospital nearby…
Those are lies. First of all, they explained to me that I should move because I have so many supporters because I might cause a presidential embarrassment when the president's convoy is blocked or even stoned. I understood it as a peace-loving Ugandan and somebody who is not in this campaign for confrontations. Like I said, I wanted to run a peaceful campaign and indeed, I did so we agreed to change venue. It's regrettable they changed their statements because it kind of decampaigns me and portrays me as a disobedient person to the law which is wrong. Many rallies had been held at this venue.
What did you learn from that experience?
I learnt that justice only favours the vigilant. You must stand and defend what you believe in especially when you are in the right. I have also learnt that the people's voice is much stronger than guns and army uniforms. People power is stronger than people in uniforms.
Getting into the election, what are your expectations?
Honestly, I have high expectations. We have seen a lot of support. I know we will win. Of course, we are aware many malpractices are being practised, intimidation, voter buying, NIN numbers are being copied which we anticipate might be used in voting, the impartiality of institutions like Police and Electoral Commission…we can only protect our votes by being vigilant.
How will you prevent rigging?
Sensitise the population to take charge of their vote security. People are going to be [at polling stations] as early as 5am. We are our own observers.
How big is your team?
We have at least three people at each polling station but again we have mobilised the residents.
How much has this cost you; how much were you spending per day?
I got into this campaign at my "brokest moment" and being that I am the job where I earn from, when I don't perform, business is no more. I have not been having money apart from the well-wishers. Honestly, I would start this campaign moving door to door because I did not have money. Sometimes, you leave home with just Shs.10,000 then over hundreds of people are following. Many people would offer us lunch. I would move home without money but return with money because well-wishers would offer money for fuel, food. Barbie would go into women groups, churches and by the time we came back there was no food. We would check the car and there was always raw food given from well-wishers on the campaign trail. The campaign has ended without taking any loans or selling property and I thank God for those people that have stood with us.
Have people asked you for money?
Fortunately, no. I had it clear that I am not on a money dishing campaign. There were times where three or four people asked for money but I made sure I spent more time and explained to them why they must not sell their power. The vote is much greater than millions. Many have understood. In the later days of the campaign, they were no such issues.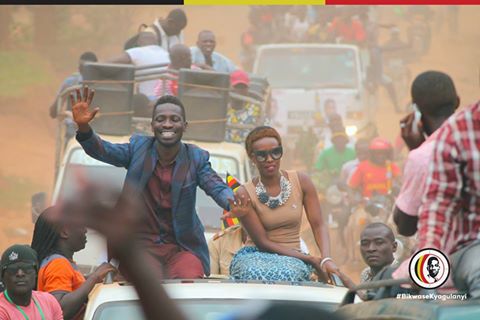 What have people been telling you they want you to do on the campaign trail?
Many issues. People want to vote [for] us. Roads are very terrible. People are now growing crops where roads were but in urban areas the problems are more general like the taxation, driving permits of taxi drivers.
What will you do first if you become MP?
First is to bring people together. I know however peaceful an election is, it brings disunity among leaders. I want to bring together those that were on our team and those that were not with us. I want to bring all the leaders to sit down and forge a way for the people of Kyadondo East.

If you win, how do you plan to use your MP position to impact the music industry?
It is already impacting the music industry because young people aspiring to be artistes know they are aspiring for something greater and not being stereotyped by society.
Which is that one memorable thing for you from the campaign trail?
One memory that stands out was when we lost one of our key members who fell off a truck and died. He was called Baker and was the son of Chairman Mulyanga and one of our chief campaigners. It was heartbreaking not because we lost a team member but because the people we were running against turned it into a political gimmick.
Has your friendship with Dr. Besigye been compromised by competing against FDC?
Actually Dr Besigye is my good friend. I actually intend to invite him on our victory party. My friendship does not change with the elections. I understand Dr. Besigye's position. He had to obey the FDC constitution. It was Dr. Besigye who taught me defiance.
Did you receive monetary offers to quit the race?
That was long ago. Considering who I am and what they hear about me, I am sure they know that I am not for sale. I have some money already.
How do you intend to work with Museveni? If he offered you a ministerial post would you take it?
My coming in was not to work with Mr. Museveni. He has very many intelligent people he works with but they have not been given a chance to utilise their talents. I cannot be a stooge. I want to go and change the debate and topics in Parliament. I know MPs are watching the kind of following I have and they know people follow me because I stand for the people. I am going to give them an antidote. I am going to parliament to talk about our problems. They are the priority.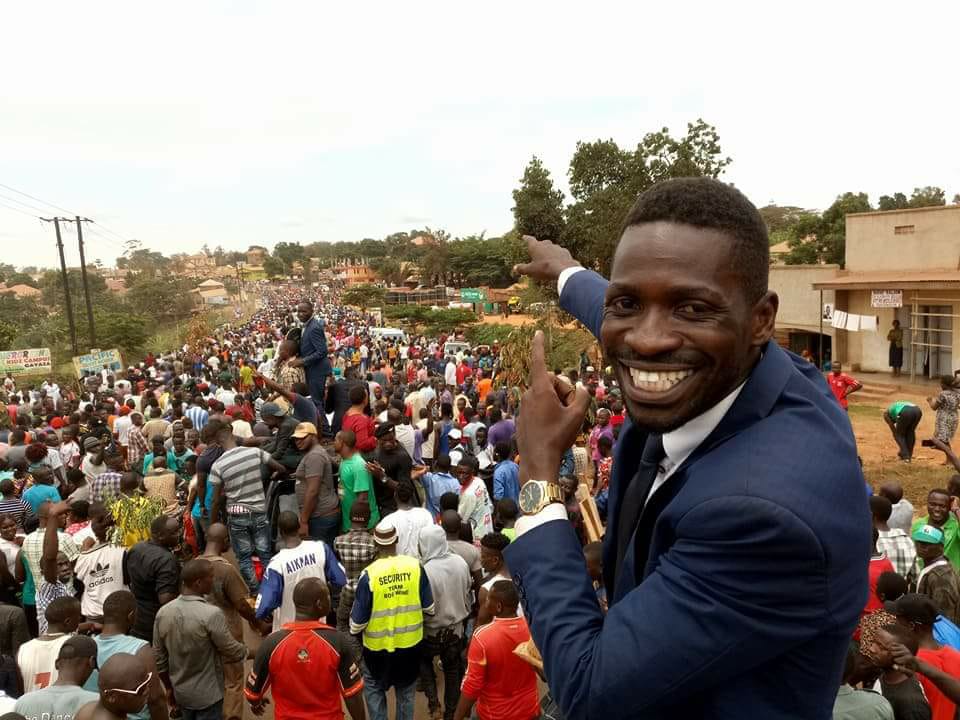 On a lighter note, will you grow your dreadlocks back if you end up in Parliament?
Actually the issues we are going to discuss are much more important than the way I look.
Will you carry on singing?
Yes.
One last question; What if you don't win?
I always think positive. Failure is not an option. My major objective was not to be called honourable but to plan a new thinking and a new mindset and challenge the young people to take on responsibility and know that this is our home so that we enjoy it in the future or we shall suffer.