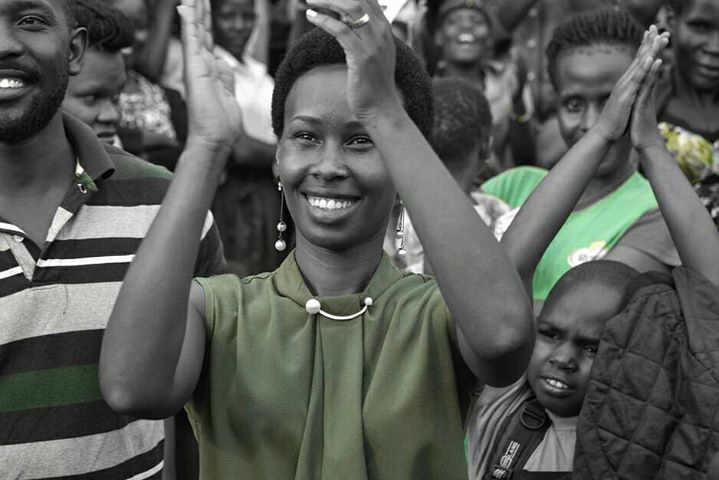 Earlier this morning when Barbara Kyagulanyi accompanied her husband Bobi Wine to cast their ballots in the Kyadondo East Parliament by-elections, he took a comic last minute campaign to make sure the mother of his four children casts her ballot in his favour.
"Please vote for me because you are going to become Mukyala Honourable," he said oblivious to the press cameras that were recording the moments.
Barbie chuckled and said that was not reason enough, she needed more reasons.
"Your husband is going to be smart (wearing suits everyday)," he said sending his sweetheart into more bouts of laughter.
He didn't need to convince her anyway as she believes in him 100 percent.
"He is a born leader. We expect him to win," she said.
Speaking to journalists at vote counting, Barbie said the news they are receiving is pleasing. Bobi Wine is expected to be announced as the area MP any minute from now as the provisinal results indicate he is in a comfortable lead.
Asked whether she will emulate her husband and enter politics, Barbie who has been a pivotal figure in her husband's campaign said politics is not her calling.
"Iam not interested in anything like politics, you will never see me contest for anything," she said.